Image: Getty Images
Whether it leads to a major conflict with their mother or the furry four-legged friends move to a new place. These mothers follow their intuition closely when it comes to their children.
Mary-Lou (32) is married to Bob (44) and is mother of Mick (4) and Sally (2).
"My two cats were like my children, I was so devoted to those animals. I've had them since I moved out on my own: ten years. Until I got pregnant with Mick and I couldn't bear them anymore from one day to the next.
'They have to go to your house,' I told Bob, 'they can't stay here.' He knows my sudden aversion to pregnancy hormones and took over my cats blindly. Would blow over. But nothing turned out to be less true.
Asthma attacks
Mick had a bad cold from day one. The first serious asthma attack came when he was three years old. The pediatrician was surprised that we had only just now reported to the hospital with a child with this form of asthma. That was undoubtedly because we didn't have cats in the house, so serious attacks like this weren't triggered. After a few tests, Mick turned out to be completely allergic to cats."
Read also – Research: 'Children with food allergies can be cured by oral immunotherapy' >
Maternal instinct
Winny (41) is divorced and co-parents Anne (12) and Luc (9).
"As a mother, you know when something is wrong with your child. As a little girl, Anne was always sick. Abdominal pain, spitting up. "You stress that child with your over-anxiety," my mother said. A conflict that escalated quite a bit, so I didn't see my parents for a while. After years of doctoring, it turned out that Anne was allergic to cow's milk and chicken protein.
"'You are stressing that child with your over-anxiety,' my mother said."
See, I thought, I knew it was something medical. As a precaution, I did not give Luc cow's milk after breastfeeding. Nonsense, thought the consultation office, completely in line with my mother. He had no complaints, did he?
Allergy
But he did have one: when I drank milk myself during breastfeeding, Luc was inconsolable. So I cut cow's milk from my own diet and never heard of it again. I felt that the same thing was happening with Luc as with his sister.
The consultation bureau refused to write a prescription for cow's milk-free baby food. Fine, I'll sort it out myself. Luc was eventually tested for allergies through the homeopath. What do you think: allergic to cow's milk. My relationship with my mother has more or less been restored. Did she know a lot, I now know – it's not called maternal intuition for nothing."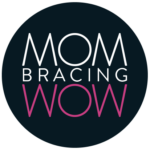 77% of mothers in the Netherlands have to deal with mom shaming, according to research by Kek Mama. The editors found this so shocking that they started a campaign: Kek Mama launches mombracing, the counterpart of momshaming, and calls on all mothers to support each other instead of criticizing from now on.

Post Views: 0