Image: Getty Images
For Raquel it felt natural to help the neighbor in the weeks after a nasty fall. Only now, six months later, she still feels compelled to go through with it.
Raquel (41), mother of Rafaël (11) and Michaella (7):
"My eighty-year-old neighbor had fallen, broken her lower leg and had to recover on the couch for a few weeks. I thought it was so sad; that poor helpless man. Her own daughters live eighty miles away. She had to make do with home help and the microwave.
So that time we ate pasta and I made too much, I had Raphael take a plate across the street. And when I made a spicy bean dish, the buuf also got. The man was overjoyed with it. When the children came to pick up the empty plate or pan, she kept expressing her enormous thanks. She was so helpful with it. How sweet of their mother.
More stories from moms about all things mombracing? You read them here.
Cooking for the neighbour
It is precisely because of this that I now, six months later, feel compelled to keep filling that pan. But also every day. Even when we are not at home or when I don't actually have time, I cook for the neighbor.
"Even when I don't really have time, I cook for the neighbor"
My husband thinks I'm crazy. My children think it's excessive and even the daughters of the neighbor have said that it really isn't necessary. But I do it anyway. Maybe because it's normal in my culture – I'm Spanish by origin. I can't bear to let her eat such a bland microwaveable meal. Fortunately, the neighbor likes spicy."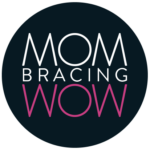 77% of mothers in the Netherlands have to deal with mom shaming, according to research by Kek Mama. The editors found this so shocking that they started a campaign: Kek Mama launches mombracing, the counterpart of momshaming, and calls on all mothers to support each other instead of criticizing from now on.

Post Views: 0