Windows 11 was announced a few months ago and we have officially launched 5th of October. The new system from Microsoft should be available, among other things, through an update in Windows Update, but this is happening gradually. It could theoretically take several weeks or months to get to you. Fortunately, if you want it immediately, there are several options.
How to install Windows 11?
There are two official ways to install Windows 11 on your computer. You can either download the Windows 11 Installation Assistant, which simply guides you through the update when you meet the hardware requirements. People are puzzled mainly with TPM 2.0 (Trusted Platform Module)but most modern computers have it, it's just in the BIOS prohibited. It is therefore necessary to allow it. If you don't have it, you don't have to despair.
Editor's note
Windows 11 is a key change, especially for Android phone users. In some of the other updates, we will be able to run Android applications on this system.
Microsoft has issued in response to the fact that this request is an unofficial way to circumvent the instructions, thanks to which you can make do with older TPM 1.2, which was released in 2011. If you install Windows 11 this way, you should keep all your data and applications. Nevertheless, we recommend backing up the most important ones for safety.
If for any reason you want to perform a clean installation of Windows 11, you can download the iso from the official Microsoft website. file and then it burn to DVD or create a bootable flash drive. You can do this either classically via Creating Installation Media for Windows 11 (Media Creation Tool)which downloads iso. file for you or through third party programs such as Rufus with the fact that you iso. download the file manually. By the way, Rufus can install any newer version of Windows as well as the so-called Windows To Go, which means that you run the operating system from an external drive and we have tested that the new Windows 11 can do it.
Does it make sense to install Windows 11 now?
That is a question. Many users and reviewers complain about the large number of bugs and unnecessary disruptions to the workflow we are all used to. Support for Android applications will also come later. We are using it today on the third day and so far we have rather positive impressions. We like the new design and we find that the computer is a bit faster.
Windows 11 review: an overhaul in progress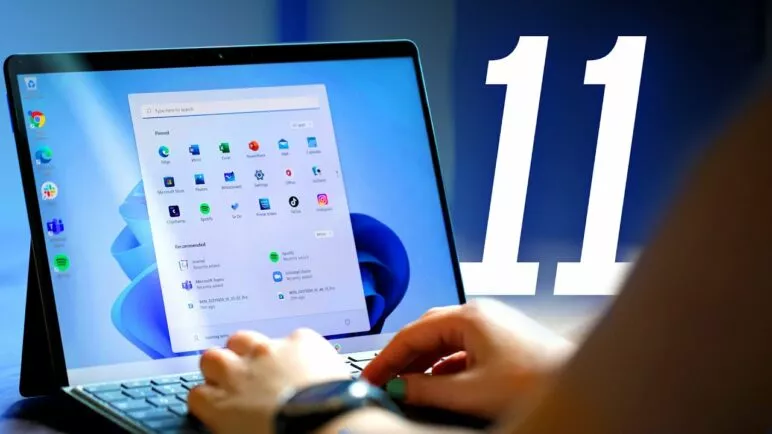 Are you planning to install Windows 11?