Image: Getty Images
While you think your kid is sweetly watching Peppa Pig, he may just be spending a fortune online. That happened to Vera, mother of Stijn (7) and Max (5).
"On Sunday evening at a quarter past eleven, I called the credit card company hyperventilating. From my normally almost unused credit card, no less than 1350 euros turned out to have been debited. The recipient: Apple. Or rather: the game Roblox. Because that was what Stijn had spent the fortune on, without me noticing anything.
In-app purchases
Or well, I had noticed something, but I hadn't picked up on the signals. In retrospect, I think that's really stupid of myself. I'm not an online dummie, I know how apps work, I understand that free apps for children have a revenue model in the form of in-app purchases. I know that I have to protect my phone and the iPads of the children with passwords because otherwise things can go wrong. And I thought I had done all that. But I had grossly underestimated my child. And to be honest, I had also been lax in some way.
"I know that I have to properly protect the iPads of the children. And I had, I thought, done all of that."
Stijn is a wonderfully average kid in terms of intelligence. Does well at school, although he is more at the bottom than at the top of the Cito line, because he simply does not see why you have to learn all those sums and write words. He is not a child who shows great commitment to schoolwork, does not take a very inquisitive attitude in class and when he has to assemble Lego according to the building plan, he quickly gives up: too much effort, too complicated.
Robux
With a subject that really interests him, however, he wants to know the ropes, but he is selective about it. He's not a nerd who keeps puzzling until he finds the solution or just hungry for knowledge. On the contrary. His interests include soccer, Pokémon cards, trampolining, and Roblox, but in that order. Roblox, a game where you can build your own game environment and where you can also walk around in your friends' games – he likes it, nothing more than that.
And he thought it was funny that he occasionally got some Robux – the virtual means of payment with which you can make purchases within the game, for example a nicer house or a better 'skin'. Then, for example, he received eighty Robux, which amounts to one euro, because he had helped clear up the leaves in the garden. Of course he sometimes asked for more and he could react angrily if he didn't get it, but to be honest that seemed normal to me. A good learning curve, I thought. And especially because at a certain point Stijn stopped asking for Robux. You see, I thought, he's understood he's not getting them.
Signals
But it wasn't like that. In hindsight, I can kind of create a path from the signals I could have picked up. On Friday, I glanced at his iPad screen and saw that he had built beautiful and tall houses in Roblox. I don't know the game very well, but I do know that the free options are limited. "How did you get that?" I asked. Stijn said he had a lot of points and that he could build with them. It sounded plausible and I let it go.
"I thought he was very fanatical, but didn't look for anything behind it"
On Saturday he kept asking if he could use my phone and not his own iPad. We were with friends that night and I thought his iPad was dead, so I let it go on my iPhone. It was late and the other kids were all on a screen too. They all did Roblox and I understood that Stijn wanted to participate. I thought he was very fanatical, but didn't look for anything behind it.
Face ID
On Sunday afternoon we went to the woods and on the way back in the car I noticed to my husband that my Face ID from my phone was not working again. This had happened several times in the last few days, I had planned to have my phone checked soon. Not only do I use Face ID for unlocking, but also for a number of apps and for the App Store.
"I did, Mom. I changed it in my own face"
Stijn's voice came from the back seat: "I did that, Mom. I changed it in my own face." He had to chuckle at it, delighted with his own joke. I was surprised. How did he know how to customize Face ID? I had to search a lot for that myself if I wanted to change it back. "Don't do that anymore", I said to Stijn. "That's really annoying." He promised.
Once at home, the children were still allowed to use the iPad. I saw on Stijn's screen that he was playing a Formula 1 game that I knew I had once downloaded a free version. I watched for a while and thought: there are so many tracks and cars in such a free game, very cool. Then I started cooking.
crack codes
I don't remember exactly why I suddenly got a strange feeling in bed at night. It was as if a penny dropped in my head. That Face ID, that beautiful Formula 1 game, everything Stijn could suddenly do in Roblox, the fact that I hadn't heard from him about Robux for days… Suddenly I knew for sure: something is not right here.
With a pounding heart I logged in to view my credit card account and there it was: 1350 euros. Rows below each other: Robux ranging from one to fifty euros, a Robux subscription of ten a month, a very expensive Formula 1 game at 75 euros, an equally expensive football game, I kept scrolling, it went on and on. And that while I thought he was just going to Peppa Big watched.
"My first reaction was to excuse it: he probably didn't know what he was doing. Nonsense, said my husband"
I panicked. My first reaction was to excuse it: he probably didn't know what he was doing. Nonsense, my husband said, and he was right. He may not have been able to estimate the amount, but Stijn certainly knew that he should not spend money online. And if he's smart enough to crack the codes, he's smart enough to know that it's a lot of money.
Also read – 'I put a password on the laptop before they end up on Only Fans' >
Transactions of a minor child
I called the credit card company. I knew they couldn't do anything about it, but somehow I hoped they'd say: oh, how annoying, we're putting the bill to zero. But they didn't say that. The customer service woman said she thought contrary to what I said there was no error.
Could this be the work of a child? Yes, I had to admit, so for my peace of mind she blocked my card overnight and advised me to contact Apple. "Believe me," she said, trying to reassure me. "This is a lot of money, but I've seen a lot worse." Fortunately, she remembered that, if I could prove that the transactions were from a minor child, Apple was obliged to undo the purchases. "Google it," she said. "There is a form that you can use to request that."
Got caught
That was right, I discovered. Apple has been sued in the past by parents with a child like mine – but with an even bigger receipt than what Stijn had managed to issue until now – and lost that case. Apple is obliged to refund the money in the case of illegal transactions by children. But yes, I immediately came up with a hundred counter-arguments, how am I going to demonstrate that? It's my account, my credit card. Anyone can say that a child has done that. But half-believing in a happy ending, I filled out the form and tapped into my account every transaction made by Stijn, 104 in total, spread over just four days.
I didn't sleep the rest of the night. When Stijn woke up the next morning, I was just about beside myself with anger. "How do you get it in your head?" I yelled at him. He looked very guilty, yes, but also seemed to find it a bit irritating that he had been caught. That made me even angrier. "No iPad for two weeks", I decided. "And never again Roblox."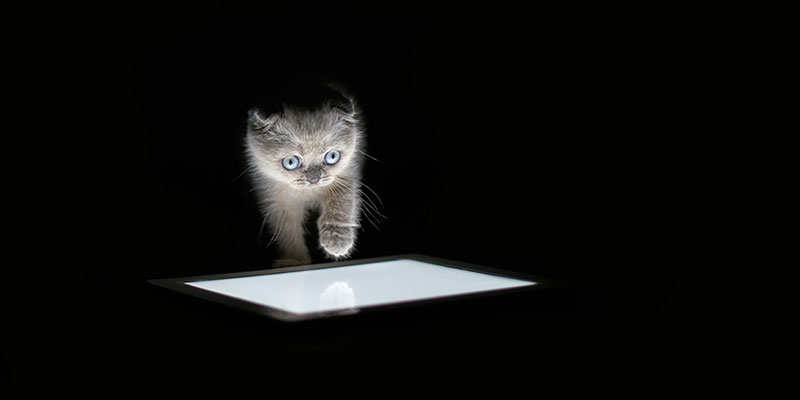 A child account
After my diatribe against my child, I called Apple. "Just checking if everything went through okay", I said to the man on the phone, but I meant: tell me now that everything will be okay. He did not do the latter, the former turned out to be the case. "Geez," he said half-grinning. "That is really a lot of transactions." Yep, rub it in again.
Apparently he felt sorry for me, because after insisting a few times that he really couldn't say if we would get the money back, he did say that in the case of app purchases – like the Formula 1 and football game – it almost always is reversed. In our case that meant 150 euros.
"When I hung up, I was sure: we will never see that money again"
The rest, well, that was more complicated. "Because it's virtual money that has already been spent in the app, it's not retrievable for us," he explained. In short, a computer reviews refund requests within 24 hours, but virtual money may require manual review. That could take another 24 hours. When I hung up, I was sure: we will never see that money again.
Still furious, I removed Roblox from all devices and asked Stijn how the hell he managed this. The answer was mind-boggling: not only had he customized my Face ID to fit his own face so he could make purchases from Apple on my phone, he also asked Siri on his iPad where to find Apple's password. When he got there, he copied and pasted it whenever the iPad asked for it (that is, with those purchases). And that for a child who thinks putting together a Lego car is too much of a puzzle.
"Didn't you have a child account?" the man from Apple asked me. Reluctantly, I admitted not. He said it was highly recommended.
Virtual money
I spent that whole day sixfold securing all devices. Face ID for purchases? We don't anymore. If something has to be put on a child's iPad, a password has to be entered on the iPad itself (Siri is now turned off), then permission has to be asked from me, which I have to grant on my own phone by typing a different password. I thought everything was well secured, but that turned out to be a joke. Now it was only properly secured, but 1350 euros too late.
"I believe it was at that moment that he really understood what he had done"
I refreshed my refund request every hour for the rest of the day. 'Pending', it always said, and that was logical because that manual check would take time. At the end of the afternoon I had calmed down enough to have a good conversation with Stijn about money and the Internet, because I wanted him to learn a lot from it. I also had him make a list of all the things he would like – a Playstation, to Disneyland Paris – and calculate how much and often we could have done or bought that with the money he had spent. I believe it was then that he really understood what he had done.
A good school
In the evening in bed, against my better judgment, I renewed the application one more time. And suddenly it was there: refunded. From the games to the Robux, all purchases were cancelled. My credit card bill was back to zero. It was like I could breathe again, I was so relieved.
Of course Stijn shouldn't have done all this, but to be honest I don't go free myself. We learned a lot from it, especially from how quickly things can get out of hand online. Roblox has never returned to the iPad, nor will virtual money enter it. We are really looking forward to what the children are up to on the internet. This time it went well, next time it could be a lot more money. I would rather not experience that."
This article can be found in Kek Mama 07-2022.
Receive Kek Mama every month with a discount and shipped for free to your doorstep! Subscribe now and pay only €4.19 per edition.