The DLC "Los Santos Tuners" enriches GTA Online with 17 new cars that you can show off. In our car list we show you all new vehicles with their pictures and prices and reveal where you can buy the new pieces of jewelry to expand your collection.
For the release of GTA Online: Los Santos Tuners only 10 of the 17 cars are available for the time being. The rest of the cars will be released gradually over the next few weeks. In our photo gallery and list you will get all the important information about the new vehicles.
GTA Online – Los Santos Tuners: So you reduce the prices for the cars
The GTA Online fleet is already huge, but will be expanded again with the "Los Santos Tuners" update. As you already know from previous updates, you can either pay the full purchase price or work out a discount.
You work your way through the latter a high reputation level at the LS Car Meet, a community of tuning enthusiasts based in a warehouse in Cypress Flats. Lays here 50,000 GTA dollars for membership on the table.
From now on you can increase your reputation by participating in the new racing events, getting the daily login bonuses or spending time on the LS Car Meet test track. This is how you ultimately unlock the lower prices for the new cars.
Car list with prices
We list you in the following overview all new cars from "Los Santos Tuners" with their prices on. We also specify which real-world vehicles the car is based on. There are also leaks about the vehicles that have not yet been released. You can also find this incomplete information here. Click on the links of individual cars to see pictures of the models.
automobile
price
with discount
Based on…
Dealers
Karin Calico GTF $ 1,995,000 $ 1,496,000 Toyota Celica SSA Super Cars Karin Futo GTX $ 1,590,000 $ 1,192,000 Toyota AE86 Trueno SSA Super Cars Annis Euros 1,800,000 $ 1,350,000 Non Arena ZR380, Nissan 350Z Legendary Motorsport Vapid Dominator GTT $ 1,220,000 $ 950,000 Ford Mustang Boss 302 1969 SSA Super Autos Annis ZR350 1,615,000 $ 1,211,250 $ Mazda RX7 FD Legendary Motorsport Dinka RT3000 1,715,000 $ 1,286,250 $ Honda S2000 SSA Super Autos Vulcar Warrener HKR $ 1,260,000 $ 945,000 Hakosuka Skyline Ute SSA Super Autos Obey Tailgater S $ 1,495,000 $ 1,121,250 Audi RS3 Saloon Legendary Motorsport Dinka Jester RR $ 1,970,000 $ 1,477,500 Toyota Supra Mk5 Legendary Motorsport Annis Remus 1,370,000 $ 1,027,500 $ Nissan Silvia S13 SSA Super Autos Ubermacht ??? tba tba BMW M2 tba Emperor ??? tba tba Lexus RCF tba Emperor ??? tba tba Toyota GT86 / GR86 tba Pfister ??? tba tba Porsche 718 Cayman tba Pfister ??? tba tba Porsche 992 911 tba Vapid ??? tba tba Ford Mustang SN95 SVT tba Vapid ??? tba tba Saleen Mustang tba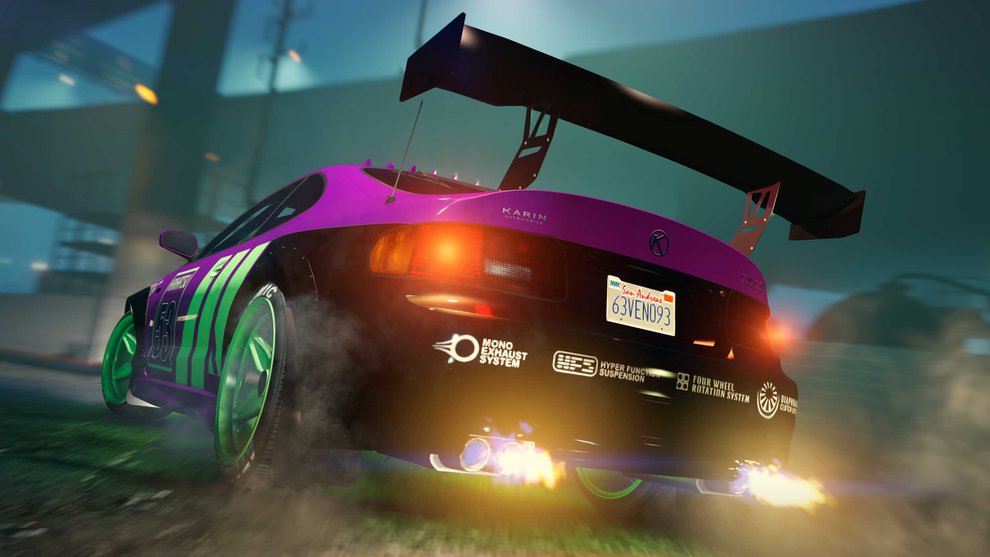 Price: $ 1,995,000
Price with discount: $ 1,496,000
Dealer: Southern San Andreas Super Cars
Based on: Toyota Celica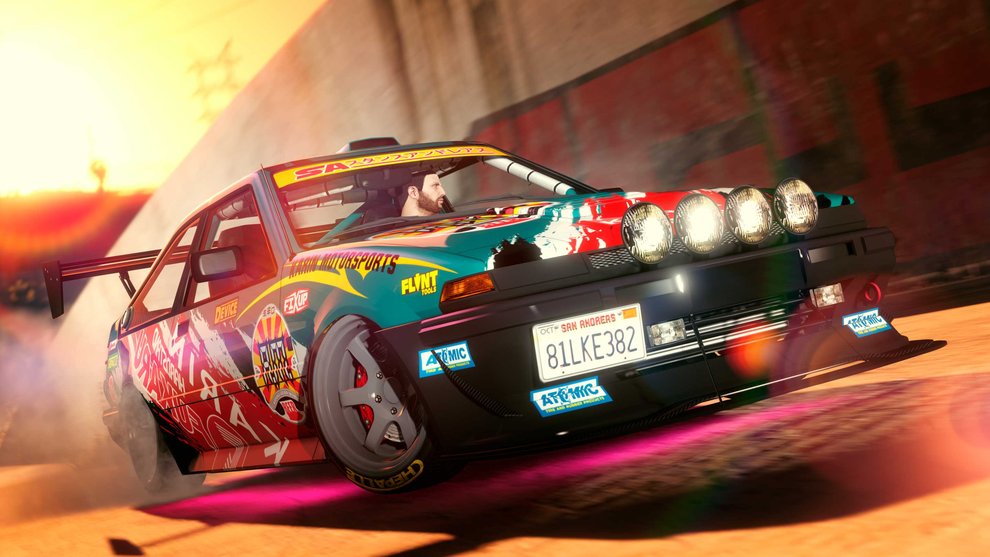 Price: $ 1,590,000
Price with discount: $ 1,192,000
Dealer: Southern San Andreas Super Cars
Based on: Toyota AE86 Trueno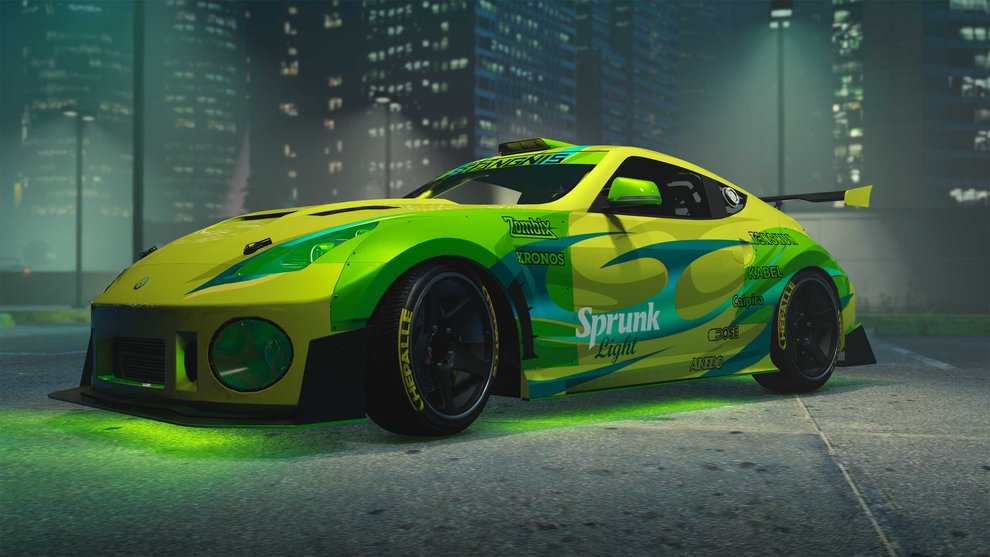 Price: $ 1,800,000
Price with discount: $ 1,350,000
Dealer: Legendary motorsport
Based on: Non Arena ZR380, Nissan 350Z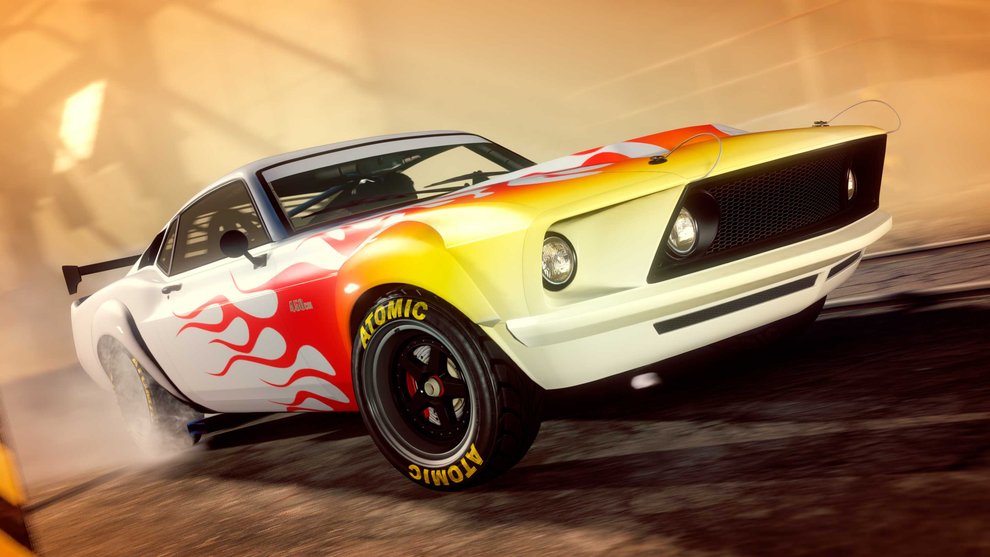 Price: $ 1,220,000
Price with discount: $ 950,000
Dealer: Southern San Andreas Super Cars
Based on: Ford Mustang Boss 302 1969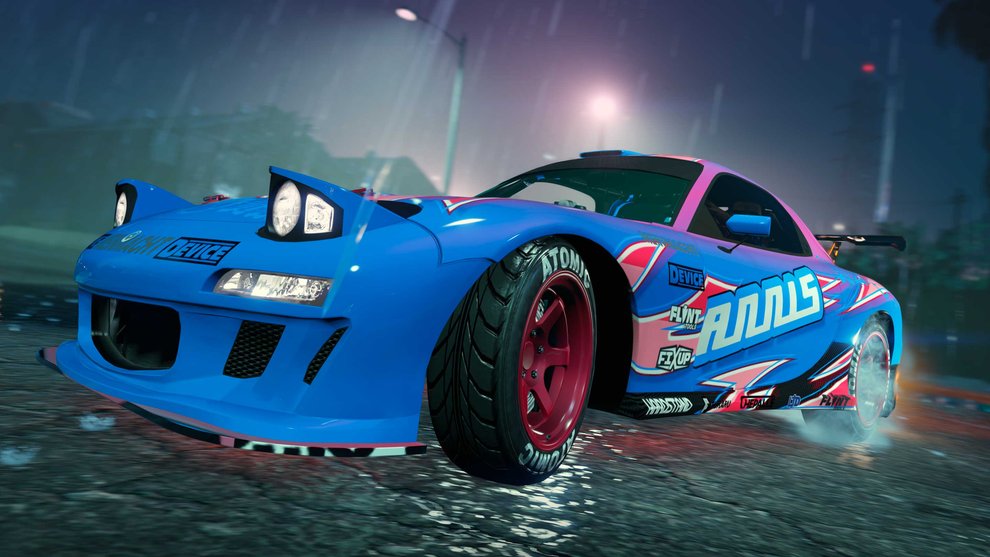 Price: $ 1,615,000
Price with discount: $ 1,211,250
Dealer: Legendary motorsport
Based on: Mazda RX7 FD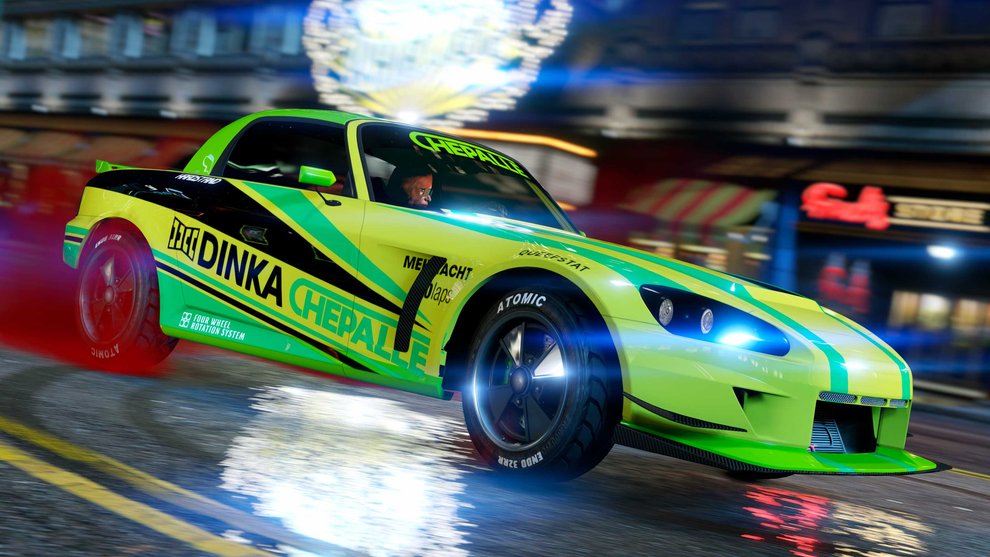 Price: $ 1,715,000
Price with discount: $ 1,286,250
Dealer: Southern San Andreas Super Cars
Based on: Honda S2000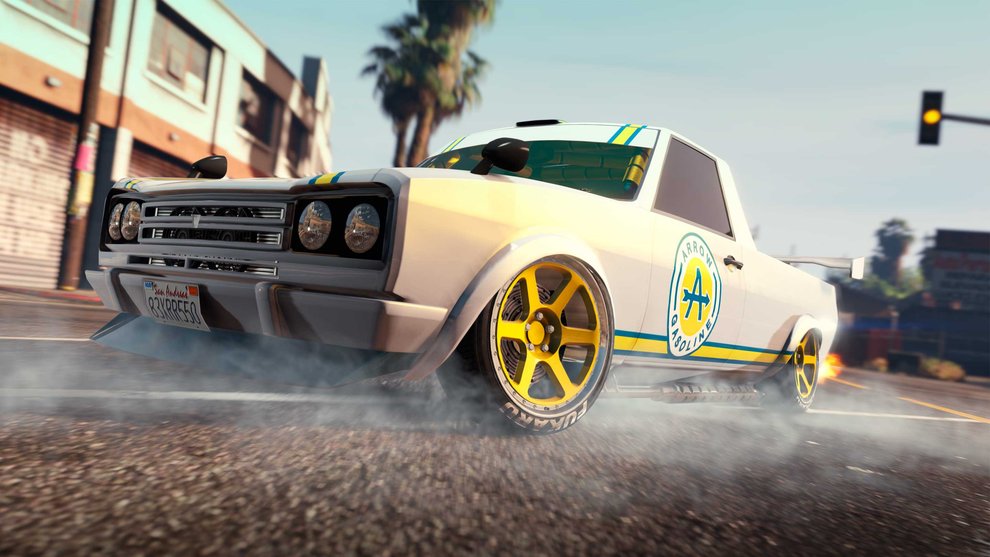 Price: $ 1,260,000
Price with discount: $ 945,000
Dealer: Southern San Andreas Super Cars
Based on: Hakosuka Skyline Ute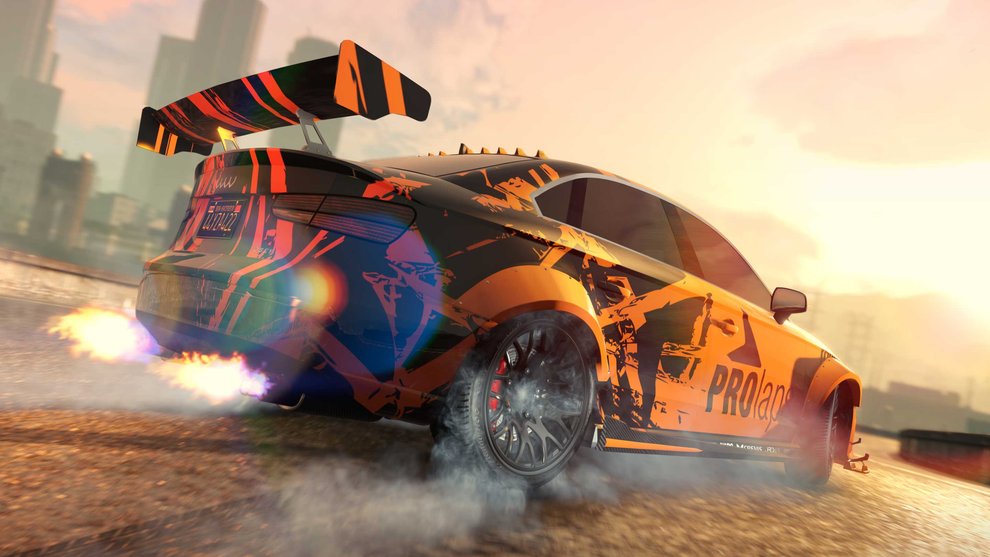 Price: $ 1,495,000
Price with discount: $ 1,121,250
Dealer: Legendary motorsport
Based on: Audi RS3 Saloon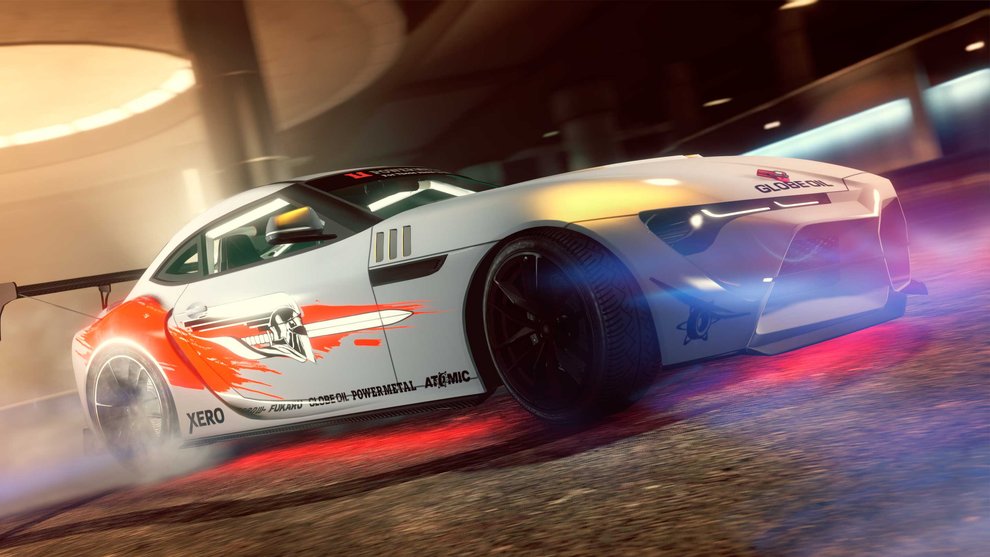 Price: $ 1,970,000
Price with discount: $ 1,477,500
Dealer: Legendary motorsport
Based on: Toyota Supra Mk5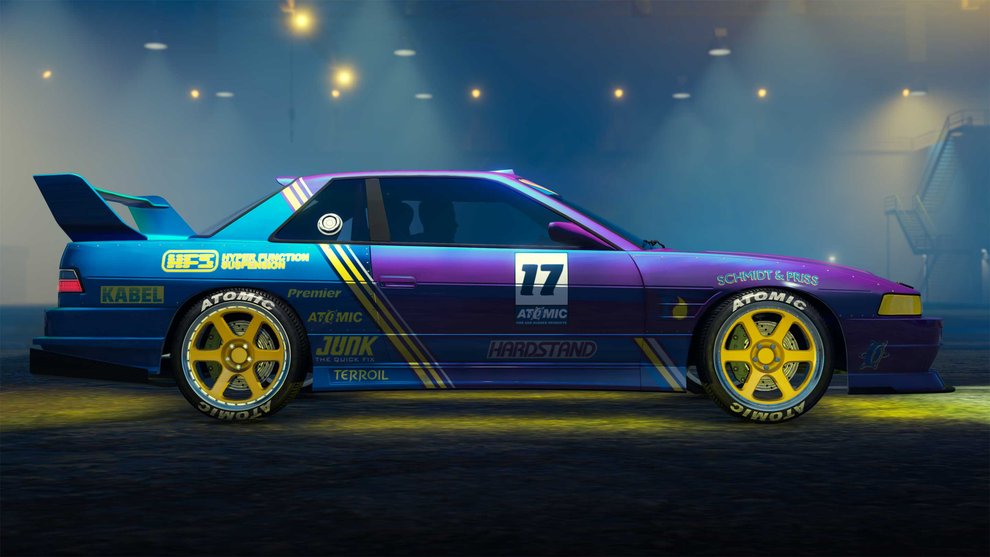 Price: $ 1,370,000
Price with discount: $ 1,027,500
Dealer: Southern San Andreas Super Cars
Based on: Nissan Silvia S13