Google has announced an improvement for its Google Play Store. This improvement comes in handy for those with a smartwatch equipped with Wear OS. It makes installing new apps a lot easier.
Google Play Store more convenient for Wear OS
After a long period of silence, Google seems to be paying more and more attention to Wear OS for the smartwatch. The Google Play Store app on your Android device is now being improved for this as well. You can search with new filters, by adding words like 'Watch' or 'Watch faces' to your search. That way, you can narrow your search down to relevant apps and watch faces. You can also browse the catalog in the categories for Wear OS and Watch Faces for Wear OS.
It is interesting that an application can be installed directly on the smartwatch from the Google Play Store app. If the application offers this support, you can tap the arrow next to the install button and choose which devices, or which devices, you want to install the app on. By default, an application is installed on both supporting devices.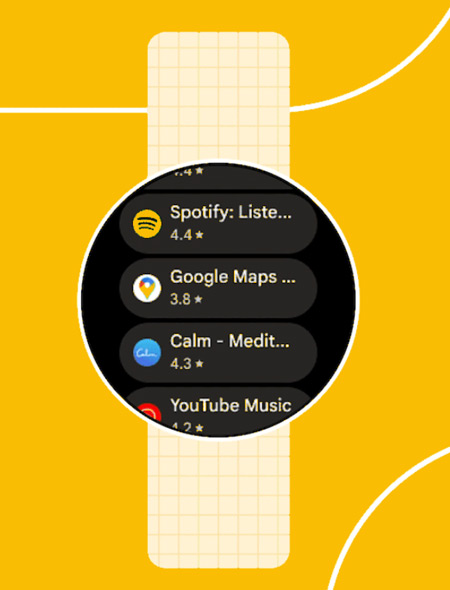 Google also indicates that the new interface for the Google Play Store will be rolled out to smartwatches with Wear OS. It should improve the experience of navigating on smaller screens. Important information is shown in maps. Google is rolling out the update from now on, but it may take a while for it to be available to everyone. This can usually be a few weeks.