As we announced for the first time in mid-July and offered a partial trial in early August, Google Photos is receiving brand new widgets as part of the transition to the Material You design environment. These desktop panels Google decided this year after a long time of ignoring dust and improve and Google Photos will be given the opportunity to offer the user a lot of varied options in this direction. The widget can be thrown on the desktop not only in one design, but we will meet six shapes right away.
"What different shapes could an ordinary desktop panel have?" are you asking In fact, promotional ads for the upcoming Pixel 6 mobile phones have recently provided an answer. In them, you could see how colorful the newly invented elements are, not only in color but also in shape. The various outlines have now been confirmed by code analysis recent Google Photos. Older styles for older systems will be variants "Fill" or "square". Among the new ones will be "Circle", "Tablet", "Star" and "Flower".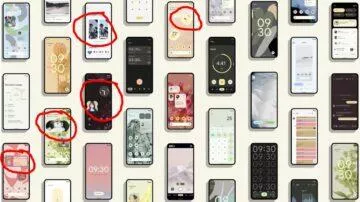 You can probably imagine the first of the new four very easily, maybe the second one too. It will be an elongated shape with semicircles at both ends. The star will circle with a few teeth resembling Christmas cookies. Probably the most interesting will be the flower, which will create apparent petals on the edges on a square basis. All these variants should be available in combination Google Photos + Android 12 with Material You. So far, they do not seem to be available retrospectively.
Which shape do you like the most?
Source: 9to5