Google Maps on the web will feature a smart 'recent locations' bar. The idea is that you get to locations that you probably need even faster. After all, you often search on your phone or browser for how to get somewhere, and then you really want to use it. We therefore hope that this function will come to the app soon: after all, it most often happens that you look up something in the browser and then want to navigate with your phone.
Recent locations
You know the regular navigation bar. It is displayed on the left. With the help of a hamburger menu (with three dots / dashes) you can now find the saved locations, but also the recent locations. This way you will also find places that you have saved much faster, so that you can navigate even faster to a known place. This way you only have to remember an address once and type Google, instead of having to look it up again (via 9to5Google).
You will soon see recently viewed places in the form of locations and cities in that sidebar. This way you don't have to go through all kinds of search results, but you are immediately where you need to be. If you are planning a city trip, Google Maps will automatically group together places that you have looked up in that city. Click on one and you will also see the other locations in that place on the side, so that you can easily switch between the places.
Related articles
Google Maps
The question is whether something like this can come to a smartphone: after all, you have the space on an ordinary computer screen to add a sidebar next to it. You can see this, for example, when you look at WhatsApp Web: there you see the conversation on the right and the list of conversations on the left, something you cannot achieve on a smartphone without the texts being given a text size that requires three reading glasses. However, this innovation in Google Maps is a good one for tablets. Maybe on mobile it could be some sort of popup.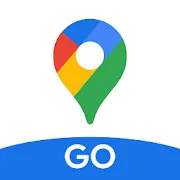 Google Maps Go: routes, traffic and transit
Google Maps Go: routes, traffic and transit
Google Maps Go is the lighter version of Google Maps and intended for devices with little memory that run on Android Go. Google Maps Go is a so-called Prog..
The sidebar refresh for Google Maps is currently rolling out on the web, but it appears to be in phases.