Unveiled during the Google I/O last May, the mixed reality platform "Immersive Stream for XR" has finally made its grand debut. Mobile-focused and cloud-based, Immersive Stream for XR "places users in an immersive, interactive and photorealistic experience, without having to download an application".

In detail, XR images (from AR via mobile in short) will be directly "streamed" to the mobile browser from Google Cloud, which will display a "photorealistic" rendered level which would of course be impossible to display. get if all graphics calculations were to be performed on mobile. This solution also has the advantage of opening up the function to Android mobiles that are less equipped with an integrated GPU (iPhones are also concerned and compatible with the function, but in fact these are all equipped with powerful GPUs).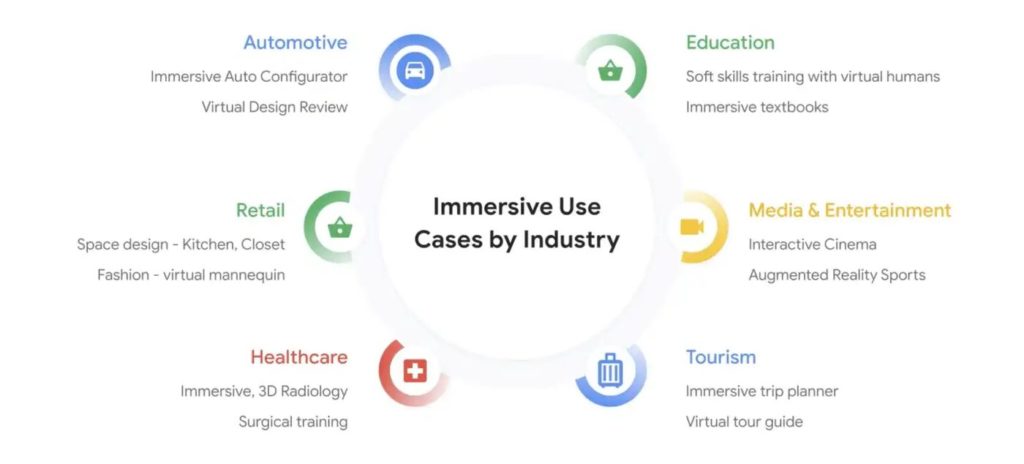 The scope of the Immersive Stream for XR platform is very wide, from commerce to education, media, leisure, health, automotive or tourism.
XR scenes can be displayed directly in Safari (iOS) or in Chrome (Android/iOS) in mobile version, and of course also on desktop (although the function has really been designed for smartphones). Perhaps even more interestingly, Google says it is working on an OpenXR client in order to be able to stream content from the Immersive Stream for XR platform to XR or AR headsets.