The Public Preview of the Google Home app has a completely different look and capabilities. A small group of testers can take advantage of it and will now also see a new option to reorder favorite devices.
New Google Home app
The new Google Home app should make it easier for everyone to install and operate various smart devices. This is done, among other things, by a completely different layout and new functions.
This prepares the app for the benefits that the Matter standard brings, and allows you to view the real-time camera feed of Nest cameras from the home screen. With Fast Pair you can quickly set up new Matter devices and in Spaces you can better group smart home devices. Finally, there are also Routines that get a new place in Home and are also expanded thanks to Matter.
Related articles
At the end of last year, Google opened the doors of the Public Preview to more testers and the new Google Home app can now also be seen in the editorial office. We don't yet have the new ability that this Reddit user will see. That's the 'Reorder' button you see on the screenshot below. The first button does exactly what you'd expect it to, the order of devices on the tab Favorites modify. The 'Add' button has been replaced by 'Edit'. This allows you to clean up devices on the screen when it no longer needs to stay there.
Availability
This option can only be tested for a small group. They're only available to those who have access to the new Google Home design through an "other dog food program," according to 9to5Google. We know the term dog food from apps that have only been developed for internal use at Google. Sometimes those apps leak and that seems to have happened here. This still means that if you join the public preview by signing up through the app's Settings menu, you're out of luck for now.
Google has previously promised to add this button to the Home app. So we can assume 'Reorder' will make its way to the regular testers of the Public Preview in no time.
Sign up for the Public Preview
In this article you will find the steps to sign up for the test program of the new Google Home app. Have you already been admitted to the Public Preview new Google Home app? Let us know in the comments.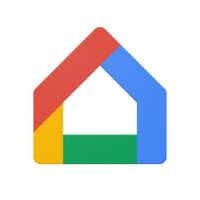 Google Home
Google Home
The Google Home app is a collection point for setting up, managing and operating hardware such as the Google Home, Chromecast and Chromecast Audio. But the app can also a..