---
Huawei is currently trying everything to get back on its feet after the US ban. In order for this to work, the Chinese company has made massive efforts to become less dependent on US companies. In 2022 it should really pay off and you want to come back strong.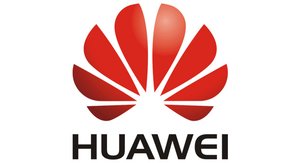 Huawei is bringing HiSilicon chips back to the starting line
Huawei is selling fewer and fewer smartphones. This has a correspondingly negative effect on the business result of the Chinese group. One reason for this might be that Huawei has to resort to outdated technology. Because of the US ban, for example, the company can do not install 5G modems. Instead, Huawei relies on 4G modems and specially adapted Qualcomm processors. But that should change again in 2022. The own HiSilicon chips return (source: GizChina).
Accordingly, Huawei has released a teaser announcing that own processors will be built again in 2022. In the end, that was only possible on a very small scale because US components and technologies were no longer allowed to be used. Huawei has therefore increased its investment in Chinese chip production and development and is now announcing its return.
If Huawei can build its own HiSilicon chips again with the known strength and all the features like 5G, then China could at least find its way back to its old strength. In the rest of the world it will be difficult. You really don't stand a chance in Europe without Google apps and services.
Former Huawei subsidiary Honor is stepping on the gas
Honor seems to be thriving with newfound freedom after being sold by Huawei. The company is currently launching many new smartphones. Most recently, even the first own folding cell phone was unveiled. With the Honor Magic V at the latest, the company has arrived in the absolute upper class. The folding cell phone is not yet available in Germany, but that could change. in this country wants Honor is also conquering the market and picking up where Huawei left off a few years ago.