Although Apple's iOS 15 operating system is one of Android's competitors, we also informed you about the news it brings. Some are also related to Android. However, we haven't told you about one new feature yet, it concerns finding a lost device. For now, Android can only envy this feature.
Finding a lost iPhone with iOS 15 will be much easier
Nowadays, finding a lost phone is basically no problem thanks to the features Find my device. But what if the smartphone is turned off or worse, what if someone performed a factory reset on it, that is, listed it to factory settings.
In that case, we are unlucky. If your Android phone is lost off, we can display his last position, or have a notification sent to you when it turns on again. However, if the device is reset to factory settings, we cannot do anything.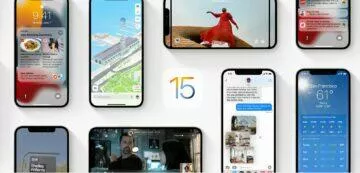 However, Apple engineers solved this problem. All iPhones that get iOS 15 are it will be possible to trace even if someone shuts down or deletes them. How is it possible? In the new version of the operating system, if the user turns off the iPhone, he does not turn it off completely. The phone stays in the so-called low power mode.
But he has it one hook. iPhone uses this mode to determine location other iOS devices around through technology Bluetooth Low Energy, so if there is no… in the vicinity. We must also take into account that even in the low-power mode, it will not last forever, but it will last for several hours. This news can be turned off in the settings.
iOS 15: Find My network can still find your iPhone when it is powered off, or factory reset https://t.co/GPhpaq1kxS by @bzamayo

— 9to5Mac.com (@9to5mac) June 7, 2021
Despite some limitations, this is definitely a welcome and interesting innovation, Finding a lost iPhone with iOS 15 will definitely be easier. However, one fundamental question arises – What about Android developers? Will we discover a similar feature in our phones?
Would you appreciate the same feature on your phone?
Source: 9to5Mac