If you often watch movies and series, it's nice to keep track of where you left off, so you don't miss a single episode, and so you don't forget that you've already seen a certain movie. There are several sites you can use for this, but by far one of the most popular sites is Trakt. The site never had an app, but it's finally here: Trakt has an app. This is how it works.
Large series database
The idea of ​​Trakt is that it is a large database containing just about every movie and series you can think of. You can keep track of what you've seen from series per season or even per episode. It is even possible to keep track of your collection on DVD or Blu-ray. Trakt also has other functions, but this is ultimately what most people use Trakt for. Although it is useful to take a quick look at what is trending under the heading 'Series' or 'Movies', so that you can see what everyone is watching at that moment.
Another nice thing about Trakt is to see how many days and hours of your life you have already watched movies and series. For example, I have spent more than a year of my life watching films and series. You can also see which films you watch again most often, although you must of course keep track of whether you have seen that film again. You can see your watch list, your history and you can rate movies and series, so you can quickly see if it's worth watching a certain movie again when someone asks you.
Treat
There's also a friends and comments section, but that's not exactly the main part of the app. It does take some getting used to this app, because there is a lot coming your way. One of my colleagues calls it a bit chaotic, but I think that's not too bad: you just have to find your way around, understand that pressing the plus sign means you've seen the series/movie, but in the end you mainly use that as a once you get the hang of it, it will be all right after a few minutes.
You also need to know the icons well. The empty check mark means you haven't seen it yet, but the purple filled check mark means you have seen it. There is also quite often a banner on the page to inspire you to take out a VIP subscription, but Trakt does not push it beyond that. You don't have to watch commercials either: the app is really like the website also works for non-paying users and that's great. We didn't expect that after waiting so long for an app.
If you use Trakt, you know what to do: download that app. But even if you don't use it, this app might be a good time to do so. You do have to create an account for it, so check carefully what this app wants to know from you and consider whether you feel comfortable with that. Have fun watching!
Related articles
App of the Week
You'll find one every Monday at Androidworld Best apps of the week and every Saturday we discuss an app in our section app of the week. If you are looking for fun apps, then you've come to the right place at Androidworld. Search our large database of apps using the links below.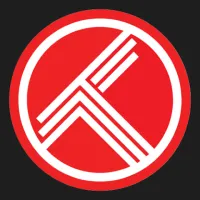 Treat
Treat
Trakt, a popular movie and series tracking website, has finally launched its long-awaited app. For those who regularly watch movies and series..