The Dutch manufacturer Fairphone has announced its new sustainable smartphone; it's the Fairphone 4. Like previous models, it's modular and repair-friendly. There is also good news about the updates.
Fairphone 4 announced
Smartphoneland has a new model richer. The portfolio of the Dutch manufacturer Fairphone has just been expanded with the new Fairphone 4. This smartphone is again equipped with such a design that repair and replacement of components is also possible here. In terms of specifications, we see that Fairphone has provided 'the 4' with decent specs.
The specifications
The Fairphone 4 is equipped with a 6.3 inch Full-HD+ LCD screen. There is a Snapdragon 750G chipset from Qualcomm, which also supports the 5G network. There is a 3905 mAh battery that is exchangeable and can be charged with a 20W charger. According to the manufacturer, it can charge 50 percent in half an hour. The device also offers a 48MP main camera, 48MP wide-angle lens and a ToF depth sensor. The front camera with 25 megapixels is incorporated in the notch. A 3.5 millimeter connection has been omitted.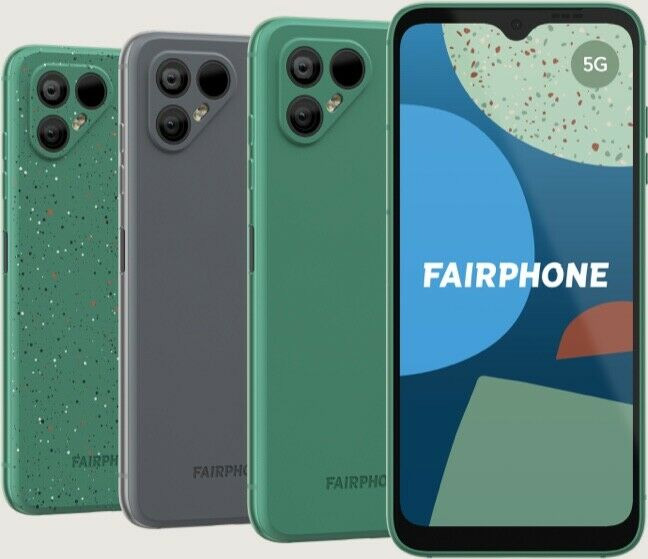 You can use the Fairphone 4 in combination with eSIM, but a normal SIM card can also be used in the device. We also see a fingerprint scanner on the side and it is IP54 splashproof. Interesting is the update policy. The update to Android 12 and Android 13 is guaranteed by the manufacturer. Fairphone's aim is to also make Android 14 and Android 15 available. The device will receive monthly security updates for the first two years. It will probably be scaled back to, for example, once every three months.
availabilty
Fairphone will release the '4' in gray from October 25 for an amount of 579 euros. For this money you get the variant with 6GB/128GB. For 649 euros you have the model with 8GB/256GB, where you can choose from the colors gray, green or speckled green. Fairphone gives you a five-year warranty on the device.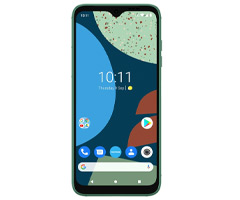 Check out our dedicated product page for more news, specifications and prices.