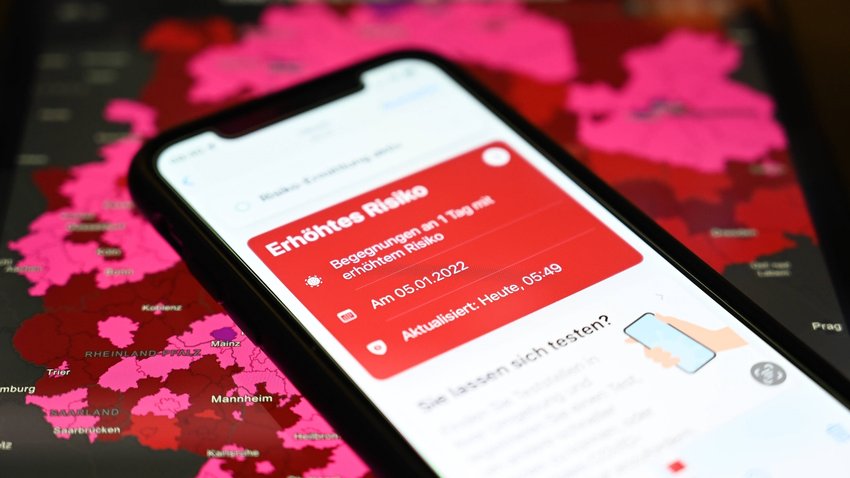 ---
You no longer need the Corona-Warn-App to show your vaccination status when entering public places, but you can still use it to find out whether you have recently had contact with people who have tested positive. So far, a report has only been passed on if the person concerned has entered a PCR test. From now on you can also report a positive self-test in the Corona-Warn-App to warn contact persons.
Version:2.28.3
Languages:German
Platforms:Android
Unlike a year ago, the Corona warning app only plays a small role in everyday life. become now always less PCR tests performed. So that the Corona-Warn-App still fulfills its purpose and can warn others in the event of a positive contact, a self-conducted test can now also be recorded.
Corona warning app: enter the positive rapid test yourself
The corresponding function will be introduced in version 3.0 of the Corona-Warn-App. So you need no longer an official PCR test result. Previously, a positive result could only be saved in the app with the help of a TAN. The responsible verification hotline will be discontinued on January 31st. In addition to tests you have carried out yourself, you can now also enter positive test results from test centers in the app that would otherwise not have been forwarded. Thats how it works:
Make sure you Version 3.0 of the CWA have installed. You can see the version number from the options in the App Info section. If you don't already have the necessary update, you'll have to wait for it to unlock for you.
On the home page, select the option "Are you getting tested?".
In the test administration, scroll down and then select the option "Sself test positive?" on.
Register yours positive test result.
After the setting has been saved, contacts that the app has identified in the recent past will be informed of the test result and receive a red warning accordingly.
CWA: Warn others about a positive test result
A positive test result can be used to prevent misuse of the function only every three months enter. The basic functions of the app, such as risk determination and warning, are not affected by the update. The app keeps showing all encounters of the last 10 days with people who have tested positive and who have registered their result in the app. After 10 days, the red tile with the warning will disappear.
As a result of the update, the red warnings in the app should appear more frequently again. No obligations arise from this. One should However, in this case, to be on the safe side, have it tested yourself, reduce contacts and see if you feel any symptoms of the disease.