There is a lot you can do with Google Photos. Sometimes he makes a funny gif of the ten selfies it took you to get the perfect picture, or he makes the colors pop just a little more. There is also the option to create cinematic photos. Here's what that means and what you can do with it.
Google Photos
Google Photos is the app where you can store your photos, which can then be sent directly to the cloud. You can choose to make a gif by selecting multiple photos, or a video slideshow. Also, Google Photos is a popular app because the search function is very good. Thanks to artificial intelligence, you can search for 'cat' and you will immediately see all kinds of photos that you have taken of your pet.
Making gifs and slideshows yourself is not actively applied by everyone, but Google Photos helps you every now and then by making a nice animation yourself. The new asset? Cinematic photos. So cinematic: something that comes to life. That's how cinematic photos work. Google knows how to build a film-like layer in the photo. It divides the photo into layers and enhances certain elements. So it's not the case that you suddenly find yourself in a Sound of Musicbackground is placed or a camera roll frame is placed around the photo, it is purely about strengthening certain elements within the photo.
Cinematic photo
Nothing more, nothing less: it's not going to be a video, there's no music, and it's just one photo that's being edited. Google can do that by using its artificial intelligence. In fact, the original photo doesn't need to have layers in the data at all for Google to do its job. We owe that all to machine learning, which gives the whole thing a more 3D look.
This is also improving as time goes by: initially people were not so enthusiastic about this possibility within Google Photos, but now artificial intelligence can better 'see' how to fill in the gaps between the layers. This feature makes even a somewhat dull, standard photo come to life much more, as it creates a lot more depth and draws your eye to the important things in the photo.
Artificial intelligence
A very desirable option, but unfortunately not one that you can use manually. You can make an animation, collage or film at 'library' and then 'tools', but Google Photos only creates a cinematic photo spontaneously. That's not because it's trying to impose its own will, but because the AI ​​probably gets along better with one photo than another. Moreover, it takes a lot of computing power to do this.
You'll see the edited photo at the top when you open the app (provided it's completely up-to-date), although depending on your settings, Google may also send a push notification to notify you. Then you can save it, and you can find the photo at Creations under the search button in Google Photos. So you just have to hope that Google Photos picks out one of your favorite photos to do the trick. Although you can influence it, because the option seems to have a slight preference for portrait photos. So take a lot of portraits!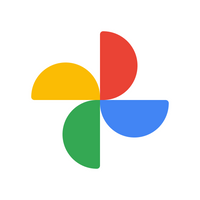 Google Photos
Google Photos (Photos) is the gallery app to use on Android, iOS and the web to manage and share photos. With a fast interface and some useful funct..
More info