---
So far, with the Galaxy Watch 4, Samsung is considered the hottest candidate to develop the best Android smartwatch for this year. The Chinese manufacturer Oppo might want to have a say – if it has learned from the problems of the first generation.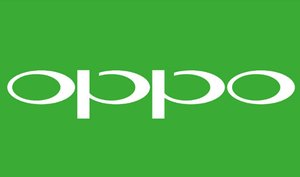 Oppo Watch 2 will be revealed next week
With the Oppo Watch 2, a new smartwatch is announced that could be really tough. The idea will on July 27, 2021 take place in China (source: Weibo). The Chinese manufacturer has already published the first information on social networks. This includes, for example, the design. The smartwatch can be seen in the following picture:
The appearance of the smartwatch will hardly change compared to the first generation. This is not necessary either, because the larger Oppo Watch made a good impression in the test with its Apple Watch-like appearance and the rounded display. Instead, it should be technically upgraded. This includes a new Apollo4s processor, which, in combination with the Snapdragon Wear 4100 from Qualcomm, should ensure a long battery life and better performance. These were exactly two of the main drawbacks of the first generation.
The Oppo Watch 2 should also not only track sports that require exercise, but also an esports mode have. This records and evaluates the physical condition while playing. In addition, the smartwatch can be used as a Viewfinder for the smartphone camera be used. Oppo has already revealed an unusual amount about the new watch.
In this Video We'll tell you what to look out for when buying a smartwatch:
Oppo Watch 2 with the new Google operating system?
The first Oppo Watch was shipped with Android, the second generation comes with the new Google Wearthat was co-developed with Samsung and Fitbit? Should Oppo switch to its own solution for the operating system, the watch would be directly unattractive. But if the new Google Wear is used, we would have a hot candidate for the smartwatch throne this year.