Due to a major system failure at the Dutch Railways, train traffic in the north and east of the country has come to a standstill. With these apps you are well prepared if you do have to use public transport.
Longer travel times, more frequent transfers
There are no NS trains from Groningen and Leeuwarden to Enschede and Amersfoort. Arriva trains in the North are running. The Dutch Railways has announced that technicians have been sent to the traffic control center in Zwolle to repair the systems. Are you going out today? Then check the current situation with the apps below. That way you won't be faced with any surprises.
NS
The Travel Planner was updated during the course of Thursday evening. NS advises travelers to consult this in the NS app shortly before departure. You will then know exactly whether your train journey will be affected by delays as a result of the strike. If you save a journey in the app, you will automatically receive a notification if there is a malfunction. And you don't need an account for this feature.
Related articles
Do you want to know the best way to travel with the NS app? You will find out in this article. The app also includes a handy 'Nearby' feature. Do you want to test the latest functions for the NS app? Then download the NS Lab app. And do you feel unsafe on the train? Then you can immediately report this via SMS or WhatsApp.
Are you still using the NS Beta app? The NS is going to stop using this app. Fortunately, there is an alternative to test the latest features.
NS
NS
From your home to your appointment in the city, from work to your B&B address; plan your trip to any address with the NS app. The NS app is packed with useful functionality.
Gaiyo one app for your transportation
Gaiyo has existed since 2020 and you can plan your journey from A to B. Gaiyo provides advice for both regional and national carriers. You can purchase your tickets in the app from NS, RET, Connexxion and Arriva or bus, tram and metro from GVB, RET, HTM and U-OV.
With Gaiyo you get a standard ten percent discount if you travel during off-peak hours, on weekends or during national holidays. Order your cheap train tickets via the app and receive your ticket directly on your phone.
Related articles
What stands out about this app are the integrations with shared carriers. When planning your trip, you can immediately see from the app whether you can use a shared scooter, bicycle or even a shared car. If you want to use the partial carriers, you don't have to leave the Gaiyo app. All the functions of partial carriers are built into the application. So you can plan, book and pay for everything in Gaiyo.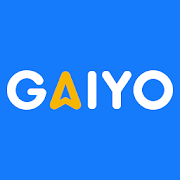 Gaiyo one app for your transportation
Gaiyo one app for your transportation
Gaiyo combines planning, booking and paying for a train journey. The app combines all types of transport (including partial transport). The travel costs only have to be paid afterwards..
9292 travel app & route planner
If you don't need that much fuss and if you want to be able to easily plan trips with all carriers in the Netherlands, then you've come to the right place with the 9292 app. You will receive a notification in your travel advice if there are changes or disruptions on that route that have been planned in advance. For example, if a stop is temporarily unavailable due to work, or a public transport strike.
Related articles
Enter your start (A) and end point (B) directly on the start screen, after which 9292 will show you the fastest travel options. If you have a preference for trains, buses or the metro or tram, you can specify this on the start screen. For example, if you know that the bus is faster than the train on a specific route, enter that 9292 must plan journeys with buses.
After a trip has been planned, you will see all parts of the trip, including how to walk to your final destination, for example. If you don't have a ticket yet, you can purchase one in the 9292 app for various carriers. With this 9292 e-ticket on your phone you can open any gates you encounter along the way. You have the e-ticket quickly at hand during a check by a conductor or when boarding with the driver.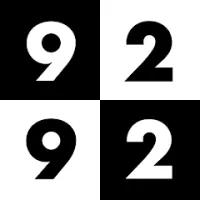 9292 travel planner OV + e-ticket
9292 travel planner OV + e-ticket
9292 exists 30 years this year and is an expert in travel information. The company stands for reliable and up-to-date travel information for travelers throughout the Netherlands and vla..
Rijden de Treinen: NS journey planner app & public transport info
If you regularly take the train, this app is a good travel companion. With Rijden de Treinen you can not only check current train times, but you also receive immediate information about current train disruptions or work via push notifications. In the app you can indicate what your fixed route is. If there is a major train disruption on your regular route, you will receive an immediate push message and you will be informed even earlier than the broadcaster at the station. You can also view information about the length or composition of the trains, for example where you can board a bicycle.
Rijden de Treinen also includes a built-in travel planner, with which you can plan train journeys throughout the Netherlands and bookmark stations as favorites, so that you can compile routes even faster. You can quickly look up the last route or train of the day and Rijden de Treinen provides information about all Dutch rail operators, including NS, Arriva, Connexxion and Veolia, but also about foreign trains that run through the Netherlands, such as the Thalys or the ICE International.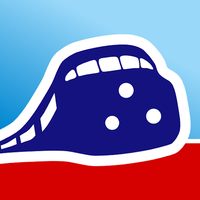 Rijden de Treinen: NS journey planner app & public transport info
Rijden de Treinen: NS journey planner app & public transport info
If you are an avid train user, for example because you train across the country every day for work or have regular appointments in the far corners of the Netherlands ..
Local public transport apps
The apps above are especially useful if you travel nationwide. If you usually travel within your own region, you are well served with regional apps from the GVB, RET, Connexxion, EBS, Hermes and Keolis. Are you going by car? Then check out the best apps for traffic information, traffic jams and traffic.