Which bluetooth box has the best sound? What types of portable boxes are there? What is the technical data? We give tips for buying speakers for on the go.
The price range of Bluetooth speakers is huge
the price range ranges from around 30 euros for a usable mini box to the top class, in which sometimes 300 euros or more may be due for a box. The price only partly depends on the size: some small Bluetooth speakers can be more expensive than a much larger model. Higher costs arise from the use of certain housing materials (e.g. aluminum instead of plastic), high-quality components (drivers, amplifiers, batteries), research and development and marketing. Basically, almost every Bluetooth box from the sound the built-in loudspeakers in smartphones or laptops, so that the purchase is worthwhile.
Loudness and sound quality: The limits of physics
The basic rule is that housing volume cannot be replaced by anything. Digital signal processing (DSP) allows manufacturers to get the maximum sound out of small dimensions – but ultimately a party-ready box with decent bass needs a certain size. A fist-sized cube certainly won't get a living room in the mood for dancing, but a boombox the size of a shoebox will.
The manufacturer's information on the maximum volume (in decibels) should be taken with a grain of salt: almost every loudspeaker starts to get louder distort, when brought near its peak level. In addition, usually the bass turned down as the volume increases to avoid overloading. The result is that some Bluetooth boxes play deafeningly loud, but the playback sounds screeching and tinny – which then has nothing to do with enjoying music. The same applies to manufacturer information that states an alleged output in watts ("Mighty 80W sound"): Such values ​​have practically no meaningfulness and are also not suitable for comparing speaker models.
At best, measured values ​​that were recorded under controlled conditions are reliable – but they are rarely found. In addition, Bluetooth speakers are often used in different positions and also outdoors: The data from a measuring room is then of little use because the conditions have changed completely.
Real stereo sound: do you need it?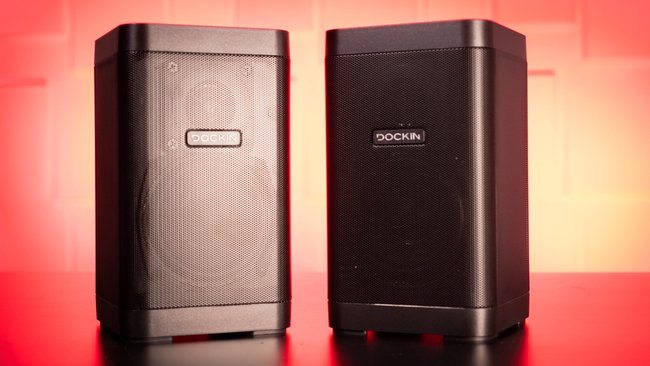 Spacious sound from two sides? If some manufacturers promise an "impressive stereo panorama" with just one box, then you should be skeptical. Spatial stereo sound requires two speakers that are at least an arm's length Distance (or more) of each other. In a compact box, it doesn't matter if it only emits mono (left and right channel combined into one) – they wouldn't be able to present a wide "stage" with instruments on the left and right anyway.
Some Bluetooth speaker models can be converted into a Pair stereo pair (usually two identical boxes are required, e.g. 2 x Dockin D Fine+ 2 with stereo link). WLAN speakers such as Sonos One or Apple's HomePod mini (stereo pair with Airplay 2), which are specially designed for this purpose, are also recommended for home use.
360-degree sound: Are omnidirectional speakers the simpler solution?
With most Bluetooth loudspeakers, the drivers point forwards towards the user: the sound is emitted directly and reaches the ear via the shortest possible route. However, some models are designed in such a way that the sound is evenly distributed radiated in all directions ("omnidirectional", "360-degree sound"). This means that a comparatively large proportion of sound indirect reaches the listener, for example by coming off the walls of the room reflected becomes.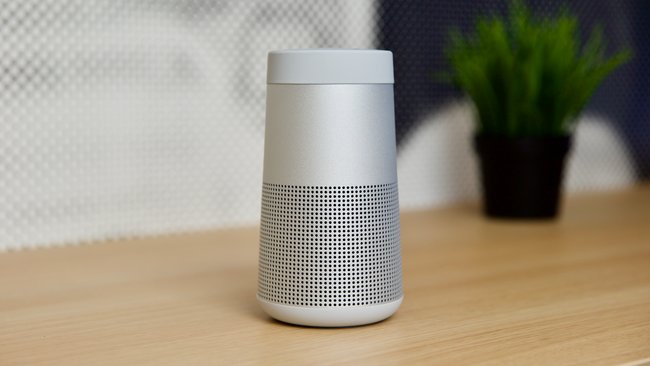 This omnidirectional principle can bring advantages: the music ideally sounds more spatial and "bigger" due to the indirect sound component, gets a touch of concert atmosphere. However, the manufacturers often promise that you can place such a 360-degree speaker almost anywhere in the room (or outdoors) and that every listener can enjoy great sound quality. This statement should be viewed critically: Especially with omnidirectional speakers, you have to pay close attention to which sound-reflecting surfaces are in the immediate vicinity, which then influence the perceived sound at the listening location. In the worst case, it comes to overemphasis and disturbing reverberation: The music then sounds diffuse and exhausting.
I like direct sound better
In most cases, I prefer a Bluetooth speaker that radiates forward in a classic way. I like this direct sound, which is an advantage especially with beat-heavy music. In addition, I can very easily and effectively adapt the sound to the purpose by setting it up. If the box is supposed to sprinkle a dinner with background music, then I turn it slightly away from the listeners. If a party needs sound reinforcement, then I aim the box directly at the audience and place it near the wall (this usually helps the bass on its way).
I only find special 360-degree speakers extremely useful when there are many listeners outdoors and the box is in the middle – for example on a picnic in the park.
Charging the battery: Connections and the right power supply unit are crucial
Newer models feature the twist-proof USB-C socket, as well as current smartphone models. The older one Micro USB socket is not yet extinct, but in many households the newly purchased Bluetooth speaker could already be the last gadget that is still charged with it. Most models with a USB port can also be "recharged" on the go with a powerful power bank (e.g. Belkin Boost Charge 20K). Some of the really big Bluetooth speakers can only be charged with the included power adapter (e.g. JBL Xtreme 2 with 19 V). So before buying a box, you should check the built-in connection must be observed and incorporated into the purchase decision.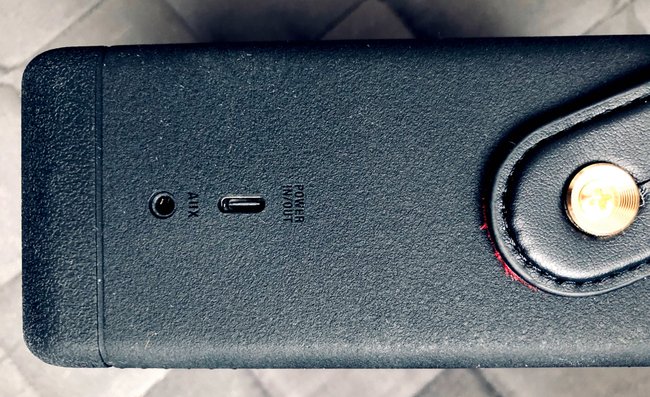 Before buying one should also check whether one at all Charger ("power pack") and USB connection cable included are included – often that is Not the case. The manufacturers assume that you use the charger of a mobile phone, for example. If in doubt, it is worth buying an additional (powerful) charger (e.g. Anker 24 Watt, available from Amazon) so that you can charge several gadgets at the same time at any time.
Power bank function: Useful for cell phones
Some Bluetooth speakers like the Teufel Rockster Cross for around 350 euros have a "power bank function". That means they use a USB port themselves release energy to a smartphone, for example, which is recharged in this way (at the expense of the speaker battery, of course).
Hands-free function: Bluetooth speaker in meetings
There are situations where a hands-free function ("speakerphone") is useful. In order for this to be possible, the Bluetooth speaker must be on microphone be installed. Think of a phone call or video meeting with many participants on one page, all of them listen and have a say want. It is also conceivable to use the hands-free system in the car if you have stowed away the box safely and paired it with your cell phone.
aptX and aptX HD: More data for better sound quality?
The higher the data rate with Bluetooth transmission, the better the sound quality – that's the theory. Some manufacturers advertise their BT speakers as saying thanks aptX HD (or SonyLDAC or SamsungHD) offer a sound that cannot be distinguished from an audio CD. In practice, the difference in quality compared to conventional transmission (Bluetooth SBC) or Apple's preferred AAC with most Bluetooth speakers but not always noticeable.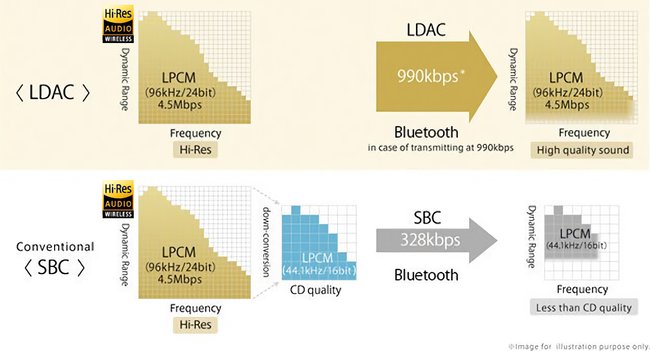 Other factors often have a stronger influence on the sound here, such as the source (e.g. Spotify with 320 kbit/s vs. Internet radio with 48 kbit/s) or the position of the box in the room (reflections). If it rattles and booms at high volumes, it's often not the box itself – but the rickety shelf on which it was placed.
Multipoint Bluetooth: One of the most useful features
If you use several playback devices alternately (e.g. 2 mobile phones or 1 mobile phone and 1 tablet), you will find out about a function called Multipoint Bluetooth be happy. This means that the speaker has two sources simultaneously can be connected. You can then hear the device on which the play button was last pressed. This "flying change" saves the detour via the Bluetooth menu of the playback device. One of the most important and at the same time greatly underestimated features to pay attention to.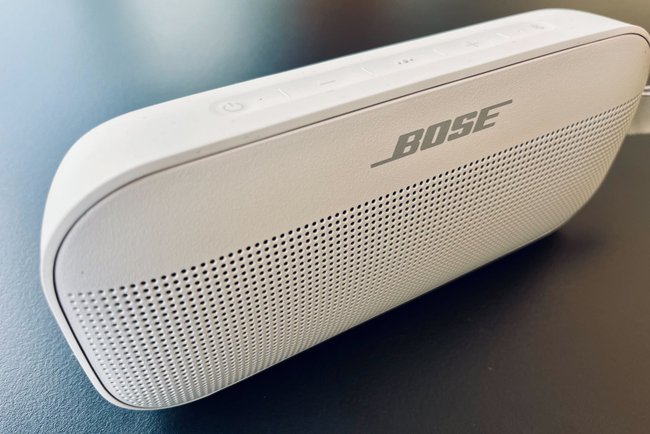 Bluetooth speakers with WiFi: Yes, there are!
Most Bluetooth speakers do not support WiFi – but there are exceptions:
From the Californian audio manufacturer Sonos come the SonosMove and the Sonos Roam. Both work in apartments with the in-house multiroom system (WLAN required), but can also be controlled via Bluetooth on the go.
In addition, some stationary WLAN multiroom speakers can also receive Bluetooth, such as the Bose Home Speaker 500 (street price 330 euros) – on the other hand, this lacks the battery, it is only intended for stationary use in apartments.
Bluetooth speaker with radio: the mobile phone stays in your pocket
Who predominantly radio station can do without the (sometimes annoying) control via smartphone most of the time. The solution is boxes that have an integrated (digital) radio in addition to Bluetooth.
So is about the devil Boomster with DAB and FM equipped – both can be operated completely on the device itself.
The significantly more compact JBL Tuner 2 also supports DAB/DAB+/FM. A small display shows the current station.
Sustainability: More than just environmental protection
We all know this packaging where everything is wrapped in foil: the speaker, the cables, the instructions – does that really have to be the case? Some manufacturers are already a step further here, they are building on it as little packaging material as possible, which is made of cardboard or natural fibers. Some loudspeaker models consist partly of recycled plastic or aluminum – that is at least a small contribution to the conservation of resources.
The topic of sustainability also has other aspects: It's easy replaceable battery or an easy-to-open housing (keyword: repairability) with a Bluetooth box is an advantage. A high processing quality represents a long lifetime Sure, good software support from the manufacturer also ensures trust here.
Even more purchase advice on GIGA: