In the Netherlands and Belgium, the chance is quite small that you will be in an area where you have no connection to a telephone network for a long time. This is much more common in other countries. It has recently become possible to make contact with others via a satellite using a smartphone equipped for this purpose.
Bullet Satellite
Bullit released the new CAT S75 and the Motorola Defy2 for the MWC 2023 in Barcelona, ​​the latter of which is not for sale in the Netherlands. In addition to the usual improvements, these two devices also have Bullit Satellite available for the first time. This technology ensures that the user of these smartphones can contact, for example, the emergency services by using a connection via satellite.
Related articles
Imagine that you are on vacation or working in a country with areas where communication is not possible via a telephone network. It's annoying that you can't tap, instagram or app for a while, but you will survive that. It's a bigger problem when you're involved in an accident or your car breaks down and there's no help. Then making contact via a satellite is a solution and you no longer need a very expensive satellite phone with Bullit Satellite.
Bullet Satellite Messenger
Bullit has created an app just for this (not yet available) that works like any other messaging app. When you are simply connected via a 3G/4G or 5G network, you can use the app to send messages. It then works just like any other app such as WhatsApp and Signal. The power of this app lies in the fact that when you are not connected via a network you can still send a message. This message is then delivered via satellite.
Sending data via satellite is expensive and the larger the messages, the more difficult the transfer. Therefore, each message has a maximum of 140 bytes, which is approximately equal to 140 characters. When you send a message to someone who has not installed this app, they will receive a notification via SMS with the content of the message.
SOS
When the need really arises, for example in difficult terrain or in the event of a medical emergency, you can activate the SOS function in the app. To be able to communicate an emergency clearly, you first answer a number of questions that map out the situation for the control room and help them estimate what help is needed. Bullit has entered into an agreement for this with Skylo, a company that ensures that your emergency call is handled by a control room.
Sending and receiving messages when you are connected via 3G/4G or 5G is simply free. Sending messages via satellite is only possible when a subscription has been taken out for € 4.99 per month.
Motorola Defy Satellite Link
What if you don't have or don't want to have CAT S75 and still want to be sure in certain situations that you can ask for help? Then you can use another new product that is being marketed by Bullit and Motorola. This is the Motorola Defy Satellite Link, which is nothing more than a dongle that you can connect to your smartphone via Bluetooth. There are also physical buttons with which you can send an SOS message, for example.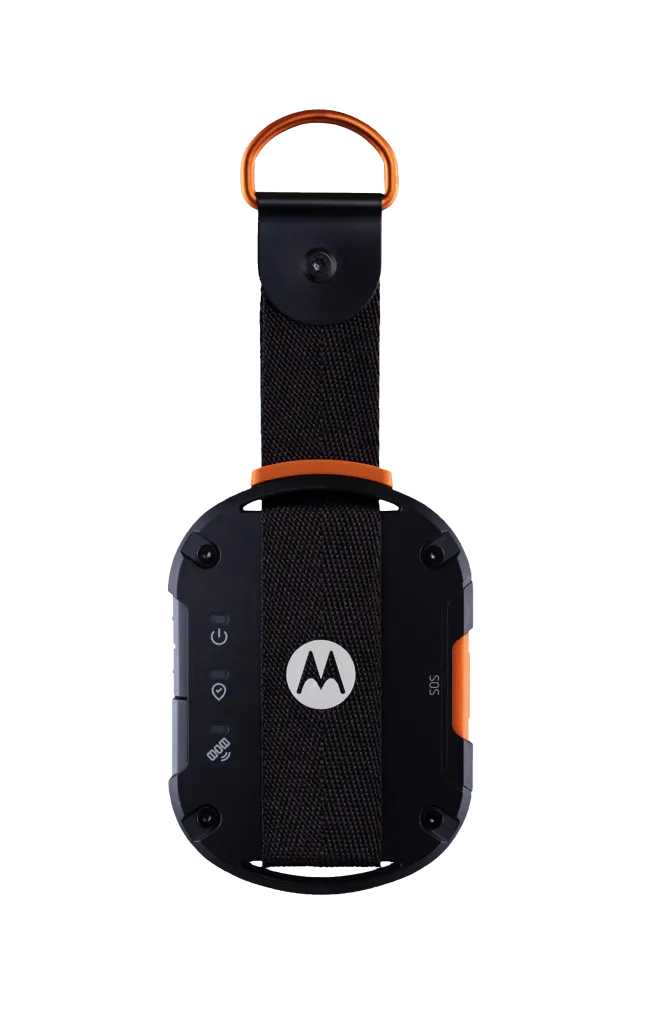 This dongle works with any Android smartphone with Android 10 or later and any iPhone with iOS 14 or later. This Motorola Defy Satellite Lin link costs € 119.00 and, like the CAT S75, requires a subscription of € 4.99 per month.