The game Bullet Echo reviewed today, fills me with optimism. Not that it's the best mobile game on the market, but when a big arcade company throws itself into a purely gaming title, you need to pay attention.
The Battle Royale genre is still in full swing. There is no doubt about that. This game makes no secret of it, so you start with your team in a large arena without equipment and ammo. You collect what you can, and while the playing field is getting smaller and smaller, you try to survive to the very end. Sometimes you drop out right at the beginning, other times you will knock nervously in front of the last opponent. However, as is suitable for playing on a mobile phone, the rounds do not last long at all.
You view the action directly from above, you walk with one finger, you turn with the other. The character fires himself when the enemy enters the field of view, but that doesn't mean you don't have to try. Movement is important and a player with slower reactions is likely to lose. The system uses work with light, when you do not see the obstacles and you do not have a perfect overview. It also works brilliantly thanks to the alert system. Not only do you hear the footsteps, but they also appear in the dark, as well as you have a rough idea of ​​the shots.
For playing on mobile phones, it is important that they can be played without sound. Bullet Echo handles it unexpectedly well. Control is also easy, but I'm just saying that playing in a knocked-down bus will probably be no pleasure. You can choose from several modes, when you can play either alone or in a team, but also from different heroes. You will choose a game style that suits you, whether it is a slow rancher or a deft sniper.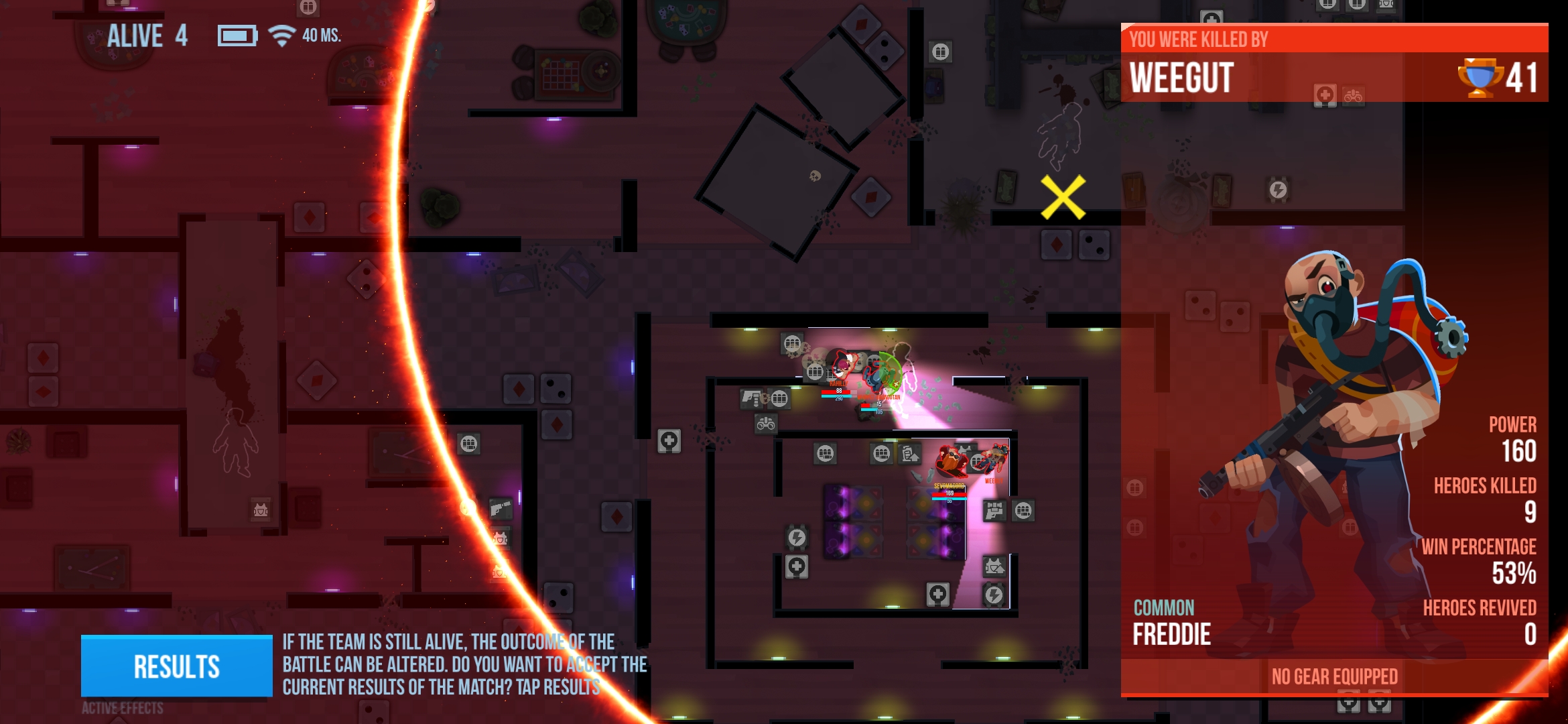 The biggest obstacle to the game will be its free-to-play system, which works with at least four game currencies, it does not lack unlocking boxes, upgrading heroes, climbing the leaderboards, etc. . And although experience and dexterity play a significant role here, paying players with higher level characters will have a slight advantage.
One way or another, this is a very successful shooter, which I would not expect from the creators of Cut the Rope.