Every Monday in the 'Best Android apps' section, we discuss a selection of cool apps with a high score in the Google Play Store. This time: an app to gain more mathematical insight, to clap to find things and to keep track of Muslim traditions.
ClapFind
It always appeals to the imagination: clap your hands and something happens. The lights go on, for example. With ClipFind you applaud something completely different, namely to find your smartphone. The idea is that you clap and your phone hears you clap, after which the app makes your phone sound. The advantage compared to calling yourself, for example, is that it also does it when it is on silent.
At the moment, the app is still in early access, but you can already download and use it. Please note: it is still in the testing phase, so there may be some errors in the app here and there. It seems like a handy option: just clap to wake up your phone, but of course it depends on where you lost it. At Lowlands that probably doesn't work as well, although there are of course many other ways to locate it.
ClapFind
ClapFind
It's hard to read this app name without thinking of that one Busta Rhymes song, but it basically says exactly what you should do in this app too. Ten..
WeMuslim
Many Muslims have been busy with Ramadan since last Thursday and apps like WeMuslim help you pray at the right times. We have already paid attention to it in a separate article, but it is of course no wonder that various Muslim apps are currently being downloaded frequently.
It makes the time of Ramadan a bit more pleasant, because you can find the kibla quickly, it contains all kinds of verses and you can of course see what time the sunset starts at your location that day. This way you know when you can eat something again after you have abstained from eating and drinking all day. But above all, this app helps you to practice Islam and that is always valuable.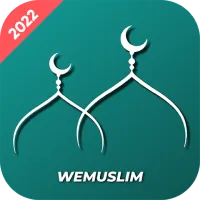 WeMuslim:Prayers,Quran & Qibla
WeMuslim:Prayers,Quran & Qibla
During Ramadan, many Muslims pray a little more than usual, in addition to not eating or drinking anything during the day. It's a moment of self-reflection, of ..
Ooh, I'm growing!
Where WeMuslim is an app that you can always use, that is for Oei, I'm growing! considerably less so. Oops, I'm growing is contrary to what you might think not a pregnancy app, but really a baby app. That means you need it a little longer, but at some point your baby will outgrow this app. However, if it is still in the middle of that baby phase, then this app is very useful. It helps you understand what's going on inside your baby in a coach-like way.
Of course, your baby only has a few different ways to communicate to you and Oops, I'm growing! show you a little better what that can be. There is a jump schedule that teaches you which 10 mental jumps your child undergoes. In addition, you can store stories and of course photos, so that this app might be worth keeping on your phone even when your child is almost 6: just reminiscing.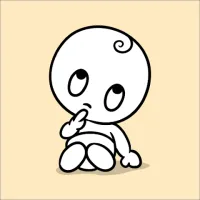 Oh I'm Growing!
Oh I'm Growing!
If you are pregnant, there are countless apps to choose from. You can find out how big your baby is depending on which week you are in your pregnancy, and there are ..
Brilliant
If you want to learn more about technology, math and science, Brilliant is a great fun app to do that. Brilliant contains an interactive learning environment in which you – no matter how old you are – learn all about different concepts from the world of mathematics and science.
You gain insight into geometry, among other things, but you also learn to solve all kinds of problems, because this app teaches you by presenting you with all kinds of puzzles. For example, an introduction to the subject of neural networks is also included and the app is anyway equipped with many things that are going on in the world today. Very interesting.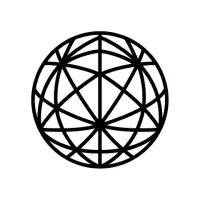 Brilliant
Brilliant
Is it puzzles, is it a game? It doesn't matter, Brilliant presents you with all kinds of brain challenges to teach you more about topics such as wi..
More apps
Are there any cool new apps you've come across? Share them in the comments.
Related articles