Android manufacturers are innovative and new technology often exists on Android phones for years before it can be seen in an iPhone. Apart from that, Android manufacturers sometimes go wrong with their experimental ideas. Here are seven innovations for Android devices that failed.
1. Waterfall screens
There was a time when phone manufacturers featured heavily curved screen edges on their smartphones. That started mainly with Samsung's Galaxy Edge flagships and later, however, we saw waterfall screens with Huawei's Mate 40 Pro and the first Motorola Edge.
Waterfall screens were supposed to give flagships a distinctive premium look and manufacturers also came up with some practical tricks. For example, the phone got a kind of side panel with useful apps and functions that were displayed in the edge. Waterfall screens made phones more expensive and more fragile. It was also a real hell to place a screen protector with these phones. In recent years we see that curved screen edges have become a lot more subtle in general.
2. Modular design
The events surrounding Project Ara, previously called 'Phonebloks', still hurt a bit for me personally. The idea of ​​a modular smartphone developed by Google sounded like a fairy tale. You can then puzzle together a device on a frame with, among other things, a chipset, camera and speaker of your choice. That had to work like blocks that you literally slide together. If a part is broken, you can replace it yourself.
Android manufacturers such as Xiaomi and ZTE were also captivated by the idea at some point, but after the delay, adjustment followed. Phonebloks was the child of a Dutch designer, but although the whole thing looked nice, Google couldn't execute it technically. Project Ara was ahead of its time. You could argue that the modular concept of Projet Ara lives on in a sense with the Fairphone 4.
3. Pop-up Cameras
Of all the "failed" innovations in this article, you can consider this one as the least major failure. Android manufacturers were looking for an alternative to the wide screen notch for the selfie camera of a phone and so the pop-up camera became a popular item for a while. After all, it made a phone completely borderless.
From the OnePlus 7 Pro to the OPPO Reno with its shark fin and the Xiaomi Mi 9T Pro with its colored LED, they all had a pop-up camera in their own way. Despite concerns among users, such a motorized camera also turned out to be a lot more durable than expected. The pop-up camera disappeared from the scene with the rise of the tiny camera notch for the selfie camera. Another problem is that the motor also takes up too much space in the housing of phones.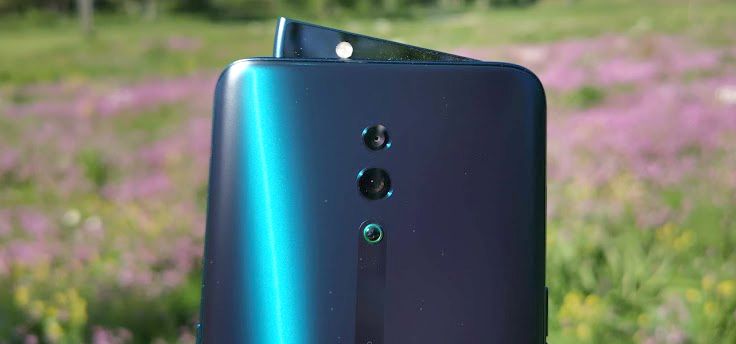 4. Screen on front and back
Three years ago, Xiaomi introduced us to a phone with a screen that took up almost the entire body. The Mi Mix Alpha had to do away with the notch for the selfie camera, because instead you can easily take selfies with the main camera. In addition, we saw on concept images how Xiaomi displays the notifications and status icon on the side.
In the end, despite rumors, Xiaomi has stopped working on the idea. A screen wrapped around the entire housing drives up the price of the phone and the added value of such a screen is also limited. You can never use the screen on the front and back at the same time. The industry has instead turned to folding screens.
5. Cloud Phones
Nextbit was a start-up that launched a special phone on the basis of a crowdfunding campaign. The Nextbit Robin invested heavily in cloud storage. The device only had 32 GB of internal storage and users were given an additional 100 GB of cloud storage. Apps that were not used for a while were automatically stored in the cloud by the phone.
In practice, this made the phone feel a lot sluggish, especially with a bad internet connection. The software was also flawed, the Robin's camera was disappointing and the housing was very fragile. Nextbit was later acquired by Razer, which subsequently launched two more gaming phones. The Nextbit Robin could also be an example of technology that was ahead of its time. When carriers manage to fully exploit the potential of 5G, a cloud phone could work just fine.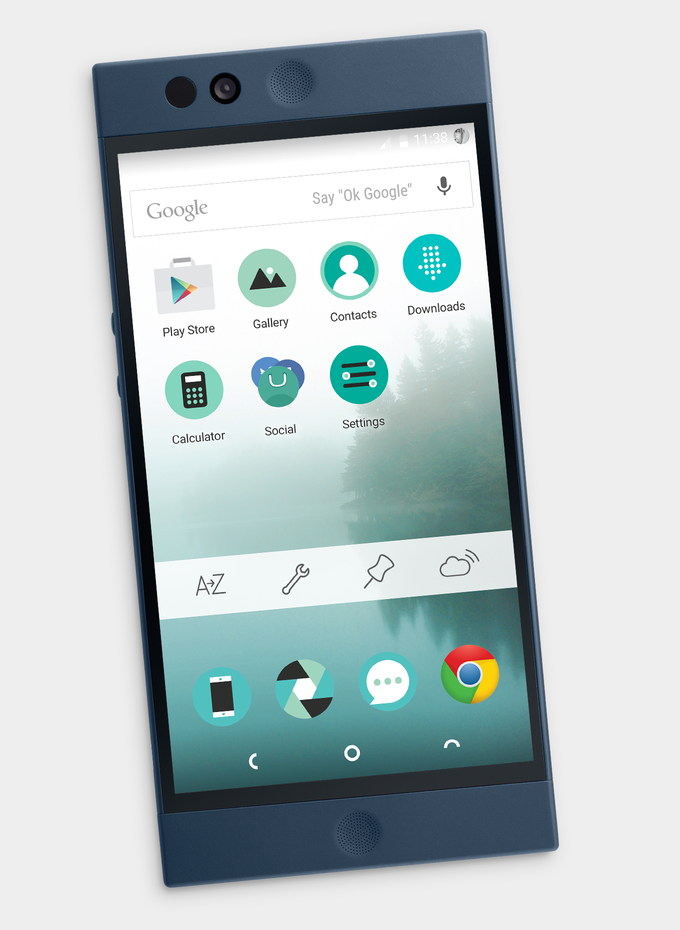 6. Button and Portless Design
Concept phones give us a glimpse into what the future holds for smartphones. Meizu and Vivo released their button and portless concept devices three years ago: called the 'Apex 2019' and the 'Zero' respectively. The phones can charge wirelessly, the speakers are located under the screen and touch sensors on the frame replace the familiar buttons.
Admittedly: the design of these phones looks neat, but that does not outweigh the disadvantages. Wireless charging has its limitations and touch-sensitive buttons seem less practical than the current standard. On the other hand, a speaker under the screen seems to be a possibility, but it probably sounds less good compared to a pair of stereo speakers.
7. Swivel Screen
You might think it's a concept with this one, but it's not. In its last year as a smartphone manufacturer, LG released the Wing: a phone with a rotating screen. You can look at a horizontal screen, while there is an even smaller vertical screen. LG stated that you can hold your phone in a lying position more comfortably and you can also multitask more easily.
The South Korean brand also introduced 'apparen', a system to open two apps simultaneously on the two screens. Finally, the design had to ensure that you can film more stably than with a gimbal. Despite the great efforts to make the Wing work, it was above all a strange and expensive aircraft. A few months later, LG threw in the towel.
Which of these concepts do you think is the craziest or most interesting? Is there a technology you'd like to see return? Maybe you bought one of these phones yourself? Let us know in the comments.
Want to stay up to date with the latest articles about Android phones? Then download our Android app and follow us on Facebook, Instagram, YouTubeTelegram and Twitter†