You know that: those sports photos where the movement splashes off. Can you do that with your smartphone? It's a bit of luck, but it can also really be arranged with your smartphone. Sometimes even with a certain mode. We take you into the wonderful world of capturing moving objects with your smartphone.
1. It's very personal
Now, with photography, it is always personal: what one person thinks is a great view photo, another may not find it at all. Everyone who watches the Perfect Picture sees that too: often the jury members even completely disagree with each other. This is often a bit worse with motion photos. For example, do you think that in the photo below (made by colleague Claudia) the entire runner should actually be moving, or is that moving leg fun because that is ultimately what the runner does it all with? I like the latter. So don't delete all kinds of photos very rigorously, look at them for a while and, for example, show them to others to help you choose which one is the most successful.
There is no doubt about it: there is movement in this.
2. A string of movement
You may remember the article about capturing the northern lights, but often it is the shutter speed that makes the difference. Of course, it depends on what effect you want to achieve, but if you want everything to be very sharp in the photo, for example, you will benefit from a very short shutter speed. If you let it last a bit longer, you will get a 'string' of movement in your photo. Often on Pro variants of phones you can find 'shutter' within the 'Pro' settings of the camera and experiment with that for a good photo.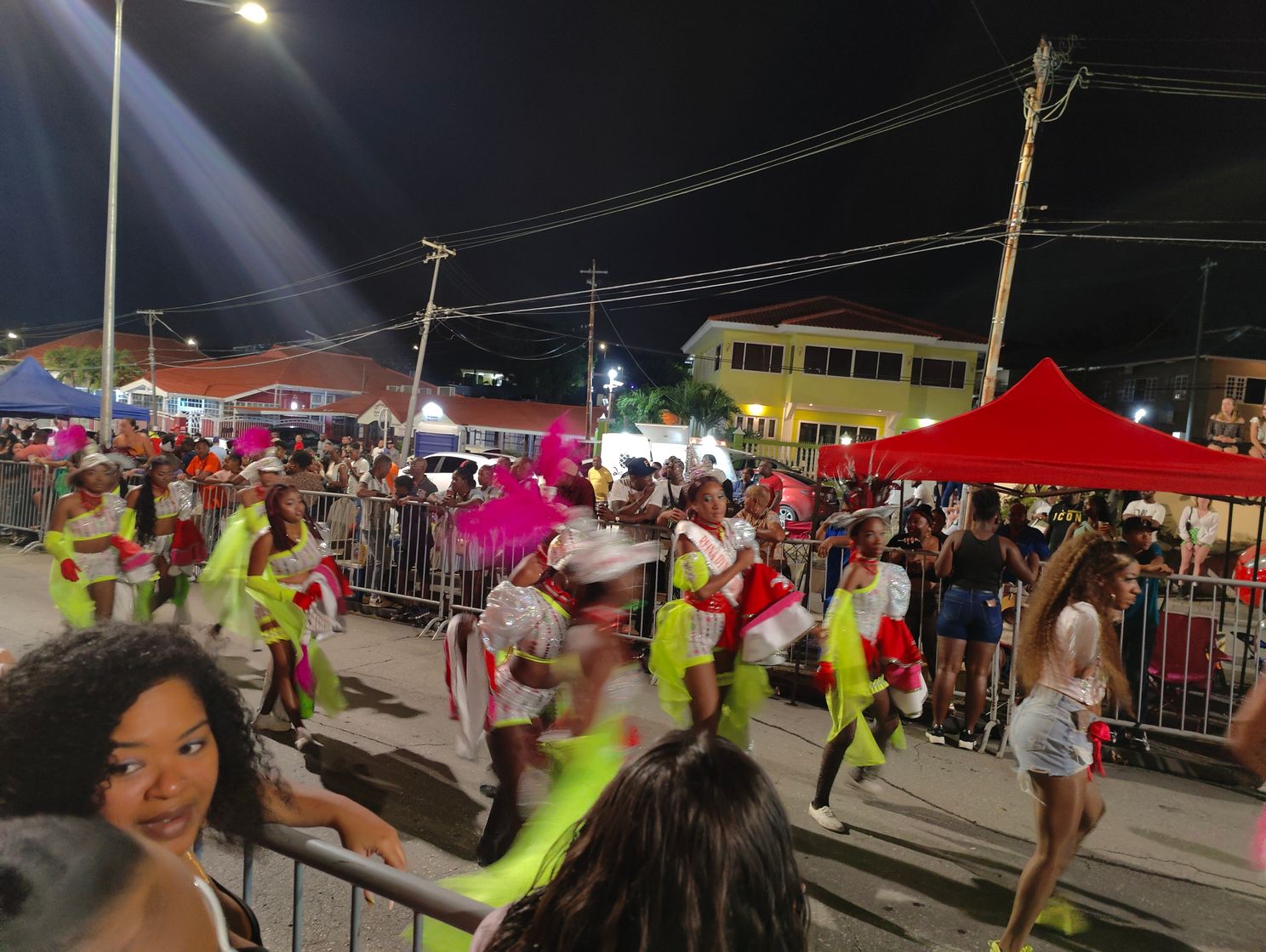 It is difficult to photograph so many people who are also moving: this is not such a success, but at point 3 you will find a very eventful example of how it can be done.
3. Using Google Pixel
The smartphone that can call itself the king of the wisp of movement, that is the Google Pixel. It even has a special mode for it: 'long exposure' it's called. This mode is actually about the same as above. But then it is stuck and helps you with tips, such as 'Stay still', which feels strange when you put so much movement in the photo, but the more still you are, the more moving the moving object is.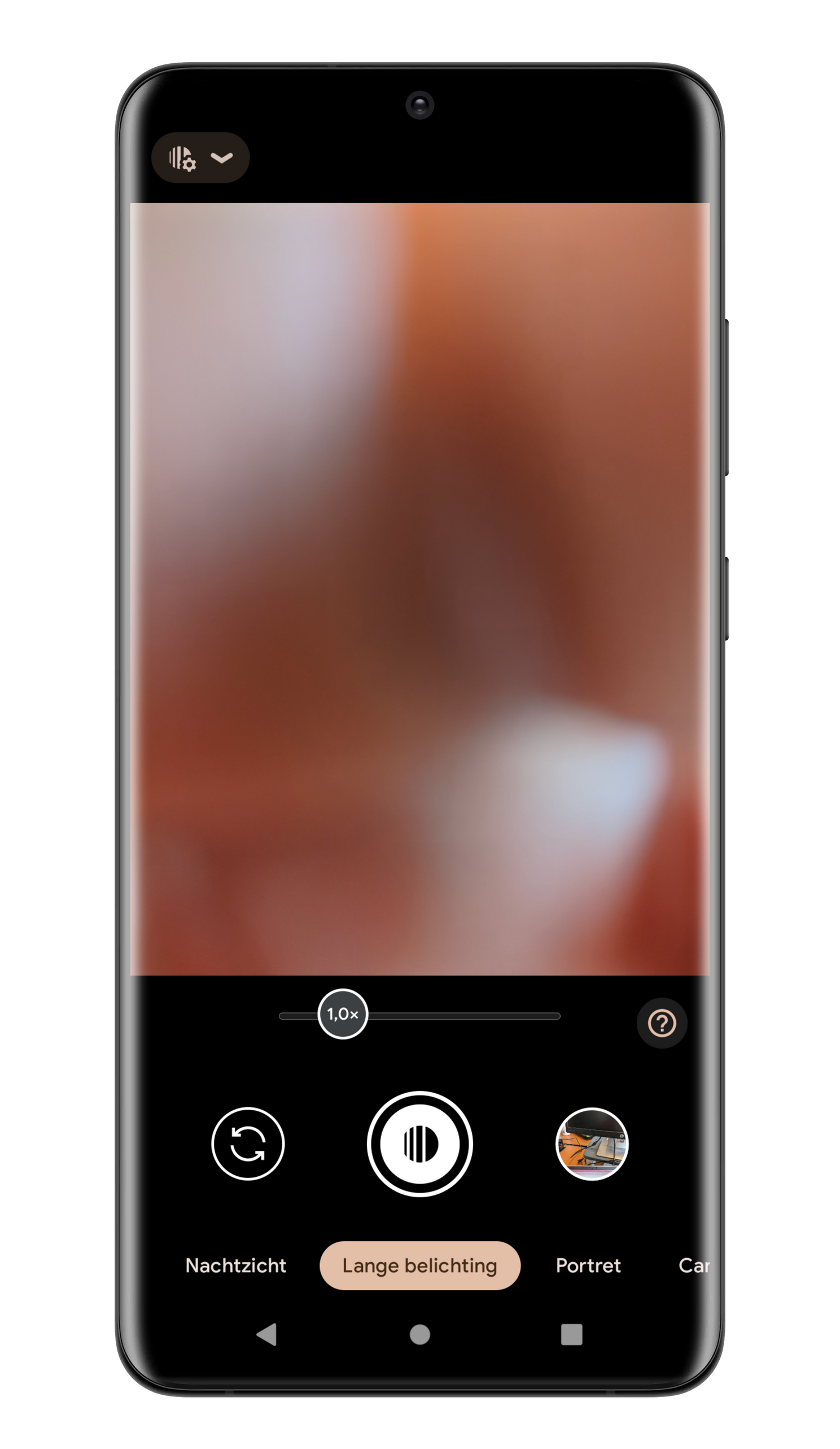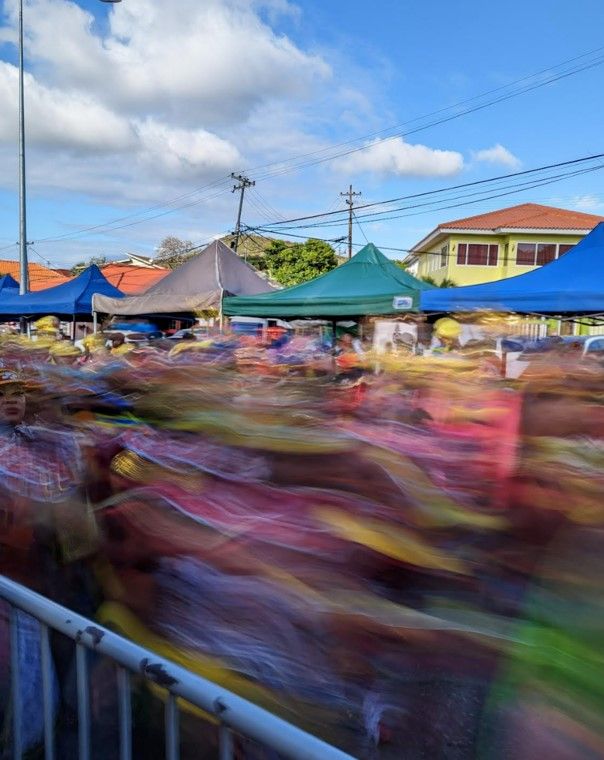 This motion photo is intense, but you see a face on the left, which makes the photo very expressive (and becomes a bit clearer).
4. Play with the movement
Of course, like the photo above, you can shoot a snapshot of anything that is completely in focus, except for the moving part in the photo. These are relatively easy shots to take. It becomes more difficult when you want it the other way around, that the background is moved and the object is very sharp. Try playing with a bokeh effect for that, because there are few smartphones that offer good tools for this. This is also called 'panning' in the photography world and you see it almost standard in photos of Formula 1. As a photographer, it takes a bit more effort, because you have to keep up with the speed of the object with your camera. That way you get that effect, because your lens keeps focusing on the subject that way. Actually, the tip here is: focus on your subject and follow it, with the extra tip: make sure that your subject is always in the middle. A cyclist who cycles out of the photo below (also without that effect): nobody is happy about that. Except for that cyclist, if that means he's almost home.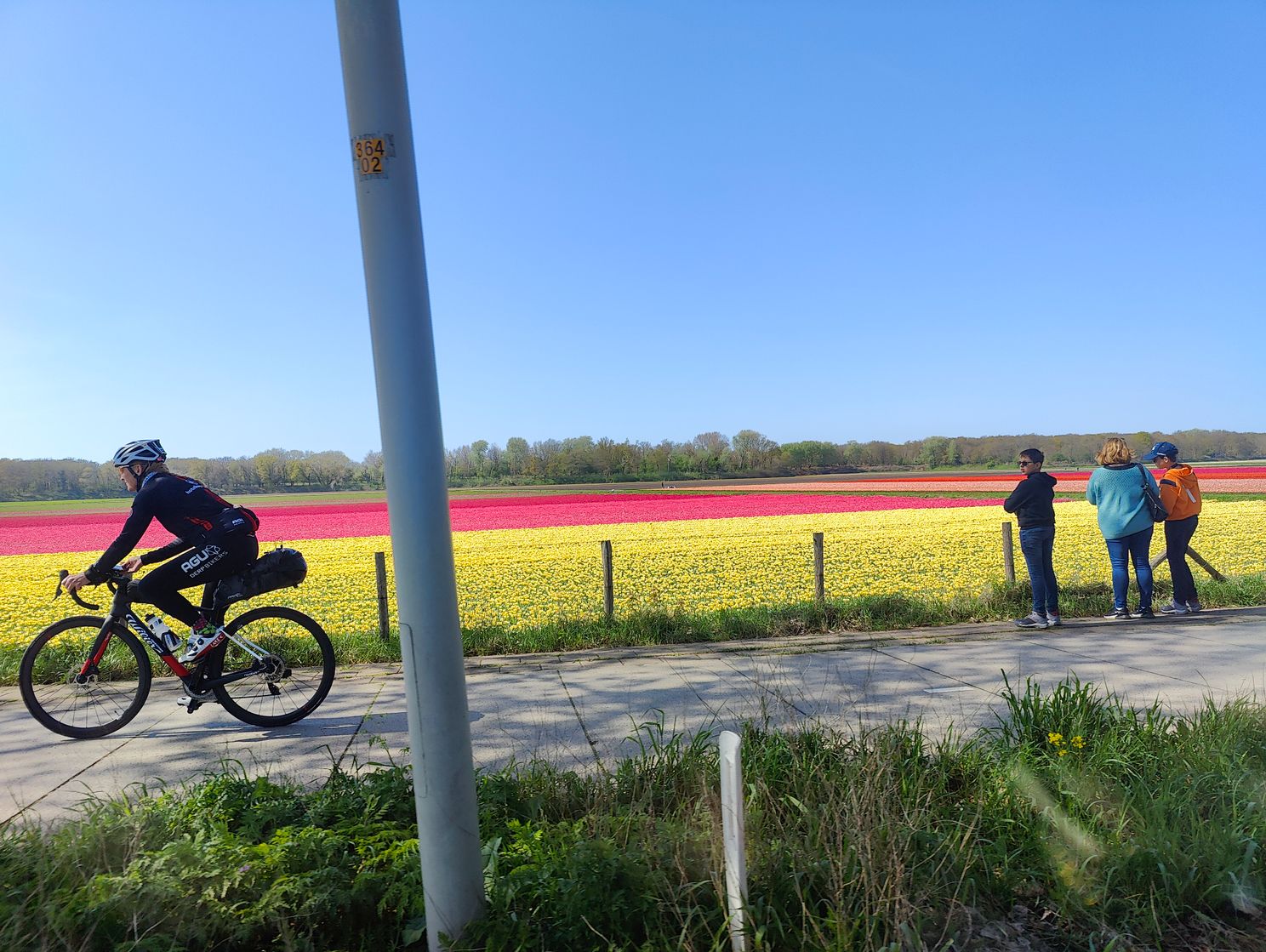 It is that there are beautiful bulb fields to see, but where is this cyclist going?
5. Use the flash
Strangely enough, this is advice that you should only give for a few photos, but if you want the movement to be tight, so sharp, then it is useful to use the flash. It gives a big boost of light to your photo in one go, so the photo can be taken quickly with enough light. Often the color of the subject of your photo is somewhat determined by the flash, so you may have to do some post-processing.
Related articles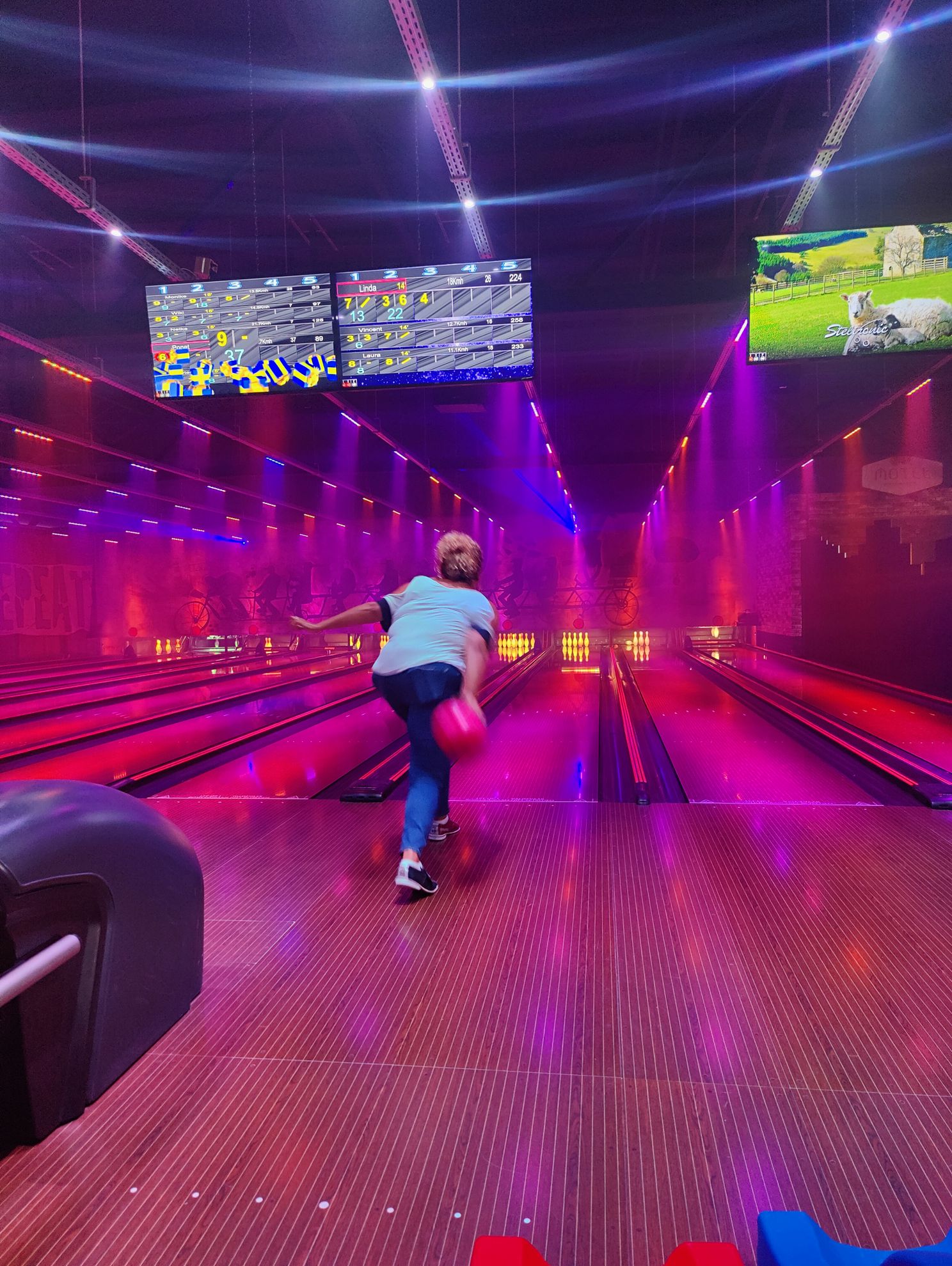 This bowler moves, but the rest is stationary, which in turn creates a completely different effect than the carnival parade.
Want more photography tips? Maybe from the beach, or else iris photos, photos of food, mountains on winter sports, the northern lights, a concert or flowers. Prefer a selfie? That is also possible. Also listen to our podcast about smartphone photography:
Are there any photo tips for motion that you still miss? Leave them in the comments.