The greatest technological innovations do not come from 'big tech' companies, but from smaller start-ups chasing their dreams. Thanks to crowdfunding sites, you will be the first to get your hands on the best new products. We found four cool gadgets for you: from an ingenious skateboard to a multifunctional night light.
4 coolest gadgets
Not everyone is already familiar with the principle of crowdfunding, and that is also normal. It's still a relatively new concept, but one that can help creative people make a difference. You first support a great idea for a product, and then you can follow the progress until the package arrives at your door. These are the four coolest gadgets on crowdfunding websites.
1. JCR Board – ingenious skateboard
For who is it?
For the (beginning) skateboarder who is afraid of falling off
What is it?
The JCR Board is a skateboard that is controlled by your weight so that you have your hands free. So no remote control! Leaning forward makes the skateboard thing go faster, up to 15 mph. Leaning back will reduce speed until it comes to a stop. Not only is this safer and easier than most remote-controlled electric skateboards, according to the makers, it also gives you that same sense of freedom on the road.
With a full battery you can drive at least 15 km. Ideal for commuters and the urban traveler. At the bottom are two LEDs for lighting at dusk.
JCR Board – Indiegogo – 469 euros incl. shipping – expected in April 2023
2. Nano Electric Kitchen Composter – compact organic composter
For who is it?
For those who want to tackle food waste quickly and easily
What is it?
The Nagualep Nano Electric Kitchen Composter turns food waste into fertilizer in 30 minutes. According to the makers, you can reduce your waste footprint by 90% with the Nano. You no longer have to buy artificial fertilizers, because Nano turns your vegetable, fruit and garden waste into organic compost. You save time, money and the planet.
Time is precious and with Nano you don't have to wait long. In just 30 minutes your organic waste is converted into nutrient-rich fertilizer for your plants. The Nano switches off automatically when the compost is ready. The device also automatically detects if items are too large or difficult to compost and can clean itself. You just need to add a little water.
Nagualep Nano Electric Kitchen Composter – Indiegogo – 375 euros incl. shipping – expected in May 2023
3. HexaCharge – connect to Android Auto and mobile charging at the same time
For who is it?
For the car driver who doesn't like cables
What is it?
HexaCharge is a phone holder for the car. The holder makes it possible to connect wirelessly to Android Auto or Apple Carplay without draining your phone's battery.
Hexacharge is made to replace the two most important cable functions that you normally use to connect to Apple CarPlay or Android Auto: charging and connecting. This holder ensures that the charging port of your smartphone is completely free. So you can connect wirelessly to the car system from Google or Apple and charge your phone wirelessly.
HexaCharge – Kickstarter – 149 euros incl. shipping – expected in May 2023
4. aniLight 2 – multifunctional night light with motion sensor
For who is it?
For the sleepwalkers
What is it?
The aniLight 2 is a rechargeable night light with Bluetooth. The light is activated by movement in the dark, ideal for nightly bathroom trips. The night light is charged via USB-C and you can connect it to other devices via the USB port on top. It takes about 2.5 hours to fully charge the battery and then you can use it for 3 to 6 months, depending on how often the light is switched on and how bright it is set.
With the Always-on mode, aniLight 2 can be used as a flashlight, table candle, camping lamp, warning lamp, and so on. And thanks to the RGB LEDs you can choose any color you want. You will find even more light modes in the app. Software updates come to the nightlight via over-the-air updates.
aniLight 2 – Kickstarter – 38 euros incl. shipping – expected in June 2023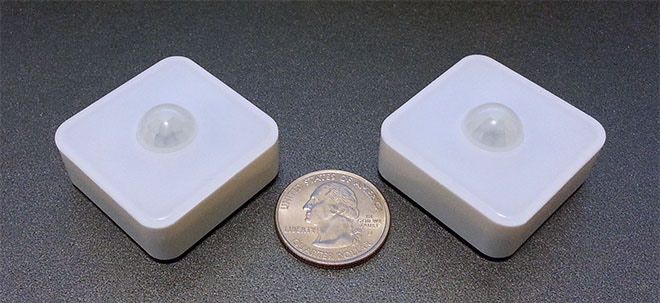 Think of this with crowdfunding
Keep in mind that crowdfunding is always primarily supporting an idea, with no real guarantee that the actual product will meet your expectations. So choose the projects and start-ups that you really believe in and follow the regular development and shipping updates that the start-ups communicate. Supporting projects through crowdfunding is therefore not the same as shopping.
Related articles