The greatest technological innovations do not come from 'big tech' companies, but from smaller start-ups chasing their dreams. Thanks to crowdfunding sites, you will be the first to get your hands on the best new products. We select four cool gadgets: from a machine for large round ice cubes to a handy wireless keyboard with touchpad and a compact but powerful gaming handheld.
4 coolest gadgets
Not everyone is already familiar with the principle of crowdfunding, and that is also normal. It's still a relatively new concept, but one that can help creative people make a difference. You first support a great idea for a product, and then you can follow the progress until the package arrives at your door. These are the four coolest gadgets on crowdfunding websites.
1. Iceegg – round ice block machine
For who is it?
For those who love cocktails or other cool drinks
What is it?
Baristas have known it for a long time: large, round ice blocks are much better suited for keeping drinks cool than the small square blocks you often see. That's because the large round cubes melt less quickly, so the drink retains its flavor better while staying cool for longer. A start-up has now said it has made the first machine for this type of ice cubes.
The Iceegg can store up to 10 large round ice blocks and it makes two new ice blocks in 50 minutes. In addition, a system has been built in that kills bacteria in the ice blocks through UV light. With its LED indicator, it makes it clear that it needs more water in its reservoir to make new ice cubes.
iceegg – Kickstarter – 369 euros incl. shipping – expected in June 2023
2. Flipstik – versatile accessory that sticks your phone
For who is it?
For anyone looking for a way to stick their phone anywhere
What is it?
The Flipstik is an accessory that can come in handy for many phone users. You attach it to the back or the cover and then you can have it stick to almost any surface. You can also rotate your smartphone. This is useful if you want to film yourself during a video or if you want to watch a series during a workout, for example.
Furthermore, the Flipstik can also work as a kickstand in a horizontal or vertical position, or a handle for your phone. In the latter case, it works similar to a Popsocket. The Flipstik is compatible with Android phones and iPhones and it comes in different versions, which you can discover via the Kickstarter link below.
flip stitch Kickstarter – 18 euros incl. shipping – expected in March 2023
3. SKFP Combo Keyboard – keyboard for tablets with touchpad
For who is it?
For anyone who wants to be more productive on their devices on the go
What is it?
Bluetooth keyboards for tablets are nothing new to most people, but the SKFP Combo Keyboard comes with some useful extras. The device is the first universal, so you can continue to use it if you change your tablet afterwards.
In addition, it has a fold-out touchpad so that you can operate your tablet, a PC or telephone with the mouse. The touchpad also works with all kinds of gestures for, among other things, multistasking and zooming. The buttons on the keyboard are also backlit. The SKFP Combo Keyboard works with Android, iOS and Windows. You can connect up to three devices at the same time and then easily switch between them.
SKFP Combo Keyboard – Kickstarter – 45 euros incl. shipping – expected in March 2023
4. GPD WIN 4 – small but powerful gaming handheld
For who is it?
For those who want to be able to play quality games everywhere
What is it?
You should not judge the GPD WIN 4 by its size. This small handheld hides an AMD Ryzen 6800U processor, but also up to 32 GB of RAM and an SSD of up to 2 TB. That's not nothing. Furthermore, the handheld has a compact 6-inch screen, but it is still equipped with two joysticks, all the buttons you expect on a controller and even a full-fledged keyboard.
The GPD WIN 4 runs on Windows 11 and is suitable for playing the latest PC games. If you need a large screen for a while, you can connect it to a TV or monitor via a USB-C dock. GPD has already released several gaming handhelds via crowdfunding.
SKFP Combo Keyboard – IndieGoGo 1058 euros incl. shipping – expected in March 2023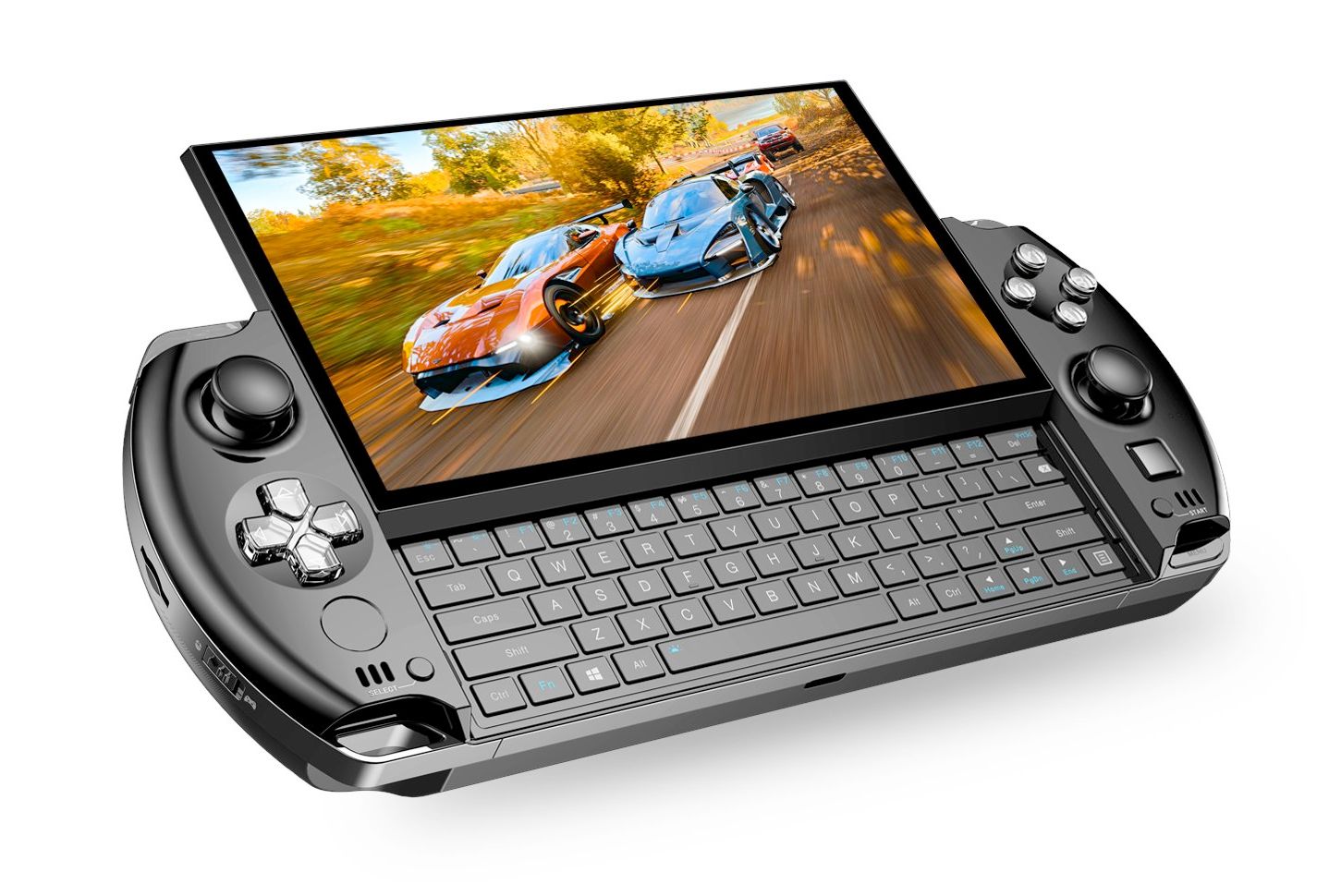 Think of this with crowdfunding
Keep in mind that crowdfunding is always primarily supporting an idea, with no real guarantee that the actual product will meet your expectations. So choose the projects and start-ups that you really believe in and follow the regular development and shipping updates that the start-ups communicate. Supporting projects through crowdfunding is therefore not the same as shopping.
Related articles